Vijaya diagnostics among 13 labs issued notice for discrepancy in COVID results: Telangana DPH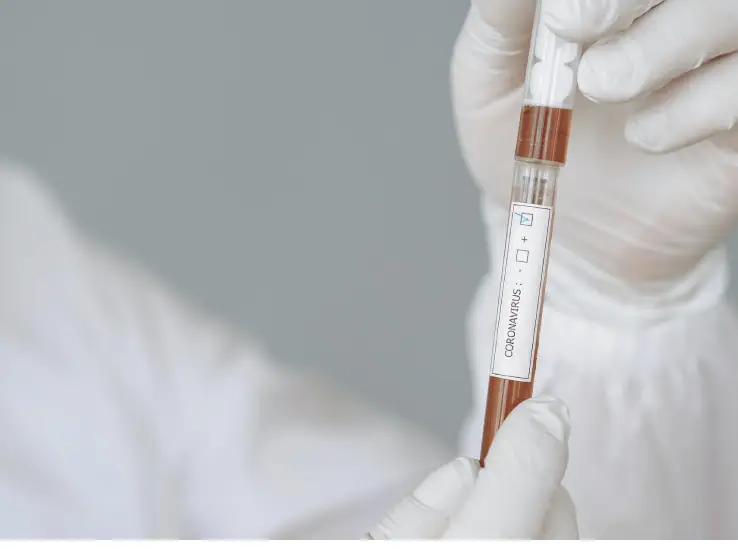 Hyderabad: Vijaya Diagnostics lab in Himayat Nagar is among the 13 private labs in Hyderabad, who have been issued a notice following discrepancies in the COVID results, officials said.
The government in its statement said, "Certain private labs were stopped for conducting Covid-19 tests as the data submitted by the labs has many discrepancies. The government has ramped up the testing facility by permitting 23 private labs to conduct the tests but found that 13 of the labs have inconsistent data. Significantly, the samples have been testing positive in results from these labs. These labs have a capacity to do 8,000 tests per day but they were doing tests double their capacity due to which, it is being suspected that results might have been wrong.
Telangana has completed conducting 50,000 COVID tests as directed by Chief Minister K. Chandrasekhar Rao, said Srinivas Rao, Director of Public Health. He also mentioned that 50,000 patients have recovered and sent back home.
The director of public health also asserted that "the government has not created the virus to cause inconvenience to the people and that they are putting their best effort to curb Covid-19 and that the state is not against the public."
The health official called upon the people to utilize healthcare services provided by government hospitals. "If you are a suspected COVID case, do not waste your time going to private hospitals. Go to Osmania General Hospital or King Koti Hospital, no one will deny entry. If you are a confirmed COVID- 19 positive patients, visit Gandhi Hospital, we have the best staff."
"Cases will increase in the coming days, however, we are prepared with hospital management, surveillance, and increased medical treatment," the director said. At the same time, he also reminded that people should also own some responsibility and follow the lockdown rules. "Swine flu and more viruses are going to come, it is better to make changes in your life," he said.
The director of public health urged people to wear a mask compulsorily. He said that 30-40 percent of people were being found moving without masks in Hyderabad, he pointed out