Hyderabad: Andhra Pradesh Crime Investigation Department has booked a case of criminal misappropriation against suspended IRS officer Jasthi Krishna Kishore in APEDB scam. The All India Service officer was appointed as Chief Executive Officer of AP Economic Development Board by former Chief Minister N Chandrababu Naidu.
AP CID booked a case with crime number 22/2019.
A case of criminal misappropriation for irregularities booked
The key allegation is a misappropriation of funds, and the board need to take approval from the government for financial expenditure. CID issued FIR under section 188 Indian Penal Code (Disobedience of orders promulgated by a civil servant), 403 Dishonest misappropriations of property, 409 IPC (criminal misappropriation) and 120 (B) (Criminal conspiracy). Additionally, sections of AP Economic Development Board Act are also added against Jasti Krishna Kishore. CID officials probing APEDB scam said that they are digging deep into the financial transactions and other deals done in APEDB during Naidu's regime.
Krishna Kishore was Naidu's close confidant
Krishna Kishore is a 1990 batch IRS officer and on deputation served as the first CEO of APEDB which promotes investments and development policing for AP. Krishna Kishore was believed to be close to Naidu.
The State government suspended Krishna Kishore two days ago over the same allegations. An internal report of the Industries department revealed that Kishore had resorted to irregularities. Naidu and Telugudesam party leaders openly criticised the government move to suspend Kishore.
In the order, AP Government said that given public interest Kishore had been suspended. Both CID and ACBwere asked to register cases and investigate the allegations and submit the report in six months.
.conclusion of disciplinary proceedings in "public interest."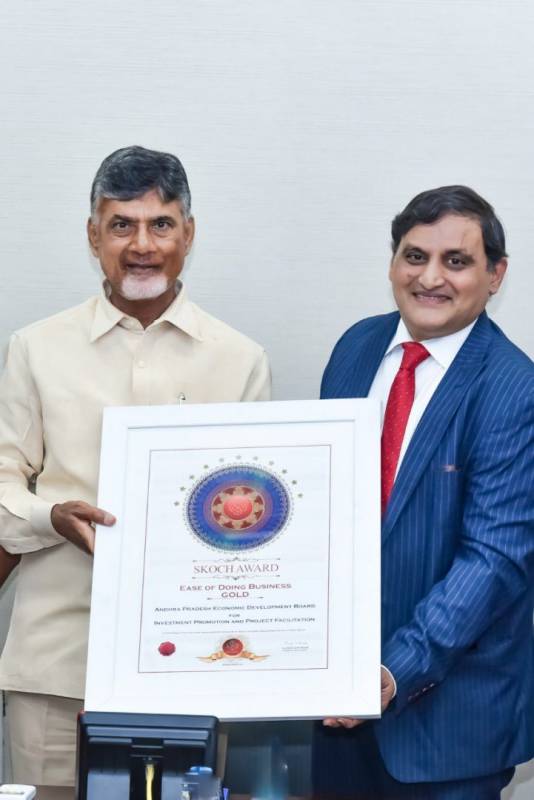 The Director-General of the Anti Corruption Bureau and Crime Investigation Department (CID) have been directed to register cases and investigate the charges within six months. Government directed Kishore not to leave Amaravati without prior permission. Kishore joined APEDB in September 2015 and continued till May 2019. CID chief PV Sunil Kumar is personally supervising the case of APEDB scam in which Jasthi Krishna Kishore is named as accused.
Mr. Krishna Kishore Jasthi, CEO, APEDB presented on investment opportunities in the state of Andhra Pradesh for textile industry on the opening day of Global Textile Conclave hosted by the Confederation of Indian Textile Industry (CITI). (1/2) pic.twitter.com/RUkhXuGCHz

— Andhra Pradesh Economic Development Board (@AP_EDB) December 4, 2018