Hyderabad: Bingo, the lost beagle, is finally home, thanks to Gachibowli's dog park. The dog, which lost its way, ended up alone at the Greater Hyderabad Municipal Corporation (GHMC) Dog Park on December 2. Noticing the dog, the Dog Park staff safely returned Bingo to its owner today evening.
Mr. Venkatprasad, the owner of the ten-month-old Bingo, lost him on Monday around six in the evening near South India mall. Speaking to NewsMeter, he said, "My son, let loose Bingo accidentally. Usually Bingo comes back after strolling in the neighbourhood, but yesterday, he didn't return. We got really tense and searched for him till 11:30 at night."
The dog had apparently lost its way from the owner's residence and wandered into the road. Some kids, who noticed the roaming dog brought him to the park for playing and then left him there, according to the Manager of the park, Mr. Krishna Chaitanya. The 'Loo Cafe' staffs, who work inside the dog park, saw the dog alone and realised that it had been lost. They further decided to take care of the canine till they find its rightful owner.
Chaitanya, while talking to NewsMeter, said, "We shared it on social media about finding a missing Beagle, and shared its photo. We requested the owner to come and collect it." He also informed GHMC dog squad about the missing dog.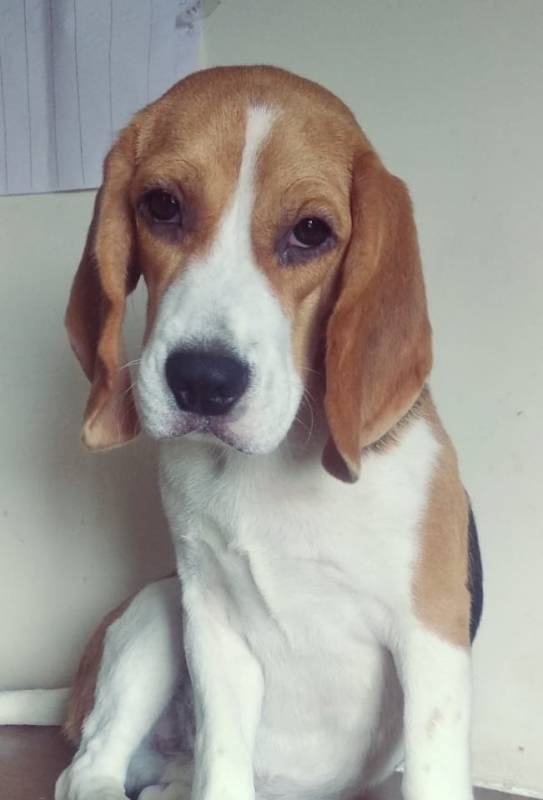 Venkatprasad said, "In the morning we saw the social media post and by showing proof to the dog park officials, that I am the owner, I got my Bingo back, home."
@cyberabadpolice this beagle breed of dog was found near South India shopping mall, gachibowli & was left at the #ghmcdogpark by some children. Pls help us find the dog parents in case of missing pet compliant.🙏 pic.twitter.com/HFymwWWt5c

— Dogparkhyd (@Dogparkhyd1) December 2, 2019
It is not the first time GHMC Dog Park has helped needy dogs or dog owners. Once, a security guard of the park found a dog near the park. He brought it to the dog park and took care of the animal. After a day, the owner came and picked up the canine from the park.
The park had also helped a lady to find new owners for her dog. Chaitanya said, "She was a single woman staying in Hyderabad, and she asked us if we could keep the dog. However, we couldn't do it, but as she was leaving urgently, we kept the dog for a week, and another frequent visitor adopted the dog."
The dog park is a first-of-its-kind in India, and it was built on top of a demolished dump yard. The dog park completed a year this month, and they inaugurated a small children's play area in the dog park.