Building Jatayu Sena: Every House has a Ravana should be replaced with Jatayu, says Rangarajan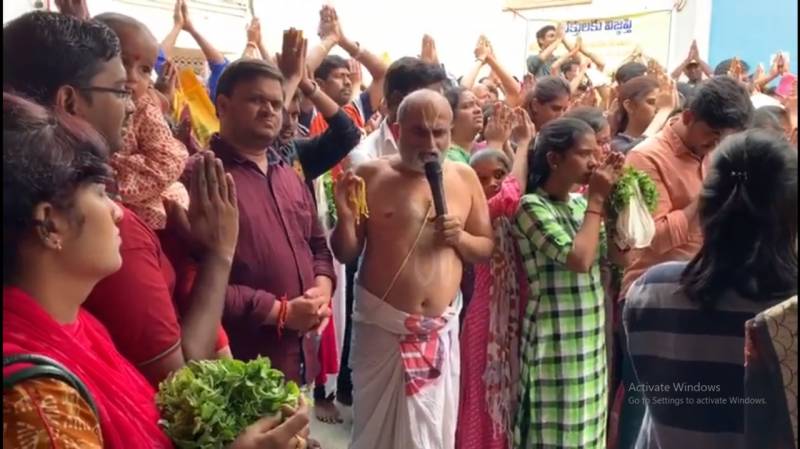 Hyderabad: Hundreds of devotees took an oath as Jatayu's and joined Jatayu Sena at Chilkur Balaji temple on Tuesday. "An oath of Jatayu has been designed as a statement of loyalty and dedication to the new concept of Jatayu in our country," said the temple chief priest, CS Rangarajan.
Talking to devotees Rangarajan said "A TV channel reporter asked me that you have started Jatayu Sena, are you planning to enter politics like Pawan Kalyan? I don't need any elections or MLA post. I am at Balaji's feet to protect women in our country."
Similar read: Ganesha loves his 'bucket' immersion
All the devotees who voluntarily joined Jatayu Sena took an oath in a ceremonial manner inside the temple and hailed to cooperate for this Jatayu Sena concept.
"It is now a natural step in this process and is usually done in a ceremonial manner in Chilkur. Adding an oath in front of Chilkur Balaji would become a binding force to God," said Rangarajan to devotees after the oath-taking ceremony.
"'Jatayu in every house (Intintiko Jatayu)' is the slogan and the main objective of Jatayu Sena initiative. Now-a-days, every house has a Ravana. They should be replaced as Jatayu and protect women," said Rangarajan to the public.
Last month during Rakhi festival, the temple priest Rangarajan started 'Jatayu Sena' after a nine-month girl who was raped and killed in Warangal district.