Barring D & H, remaining blocks are over 50-year old

Hyderabad: The Telangana Cabinet panel has pitched for the construction of a new building for the Secretariat. The panel cited security, ageing structures and safety, adding that the existing buildings do not adhere to the fire safety norms, National Building code (NBC) and Indian Green Building Council (IGBC) norms.
The technical committee which includes four engineers-in-chief submitted two options first is to carry out alterations and additions to the existing facilities. Second, construct a new complex by demolishing the existing buildings. The technical committee came to the conclusion that the existing structures are not feasible in the long run, based on the reports on building safety and other norms prepared by the IGBC, the disaster response and fire services.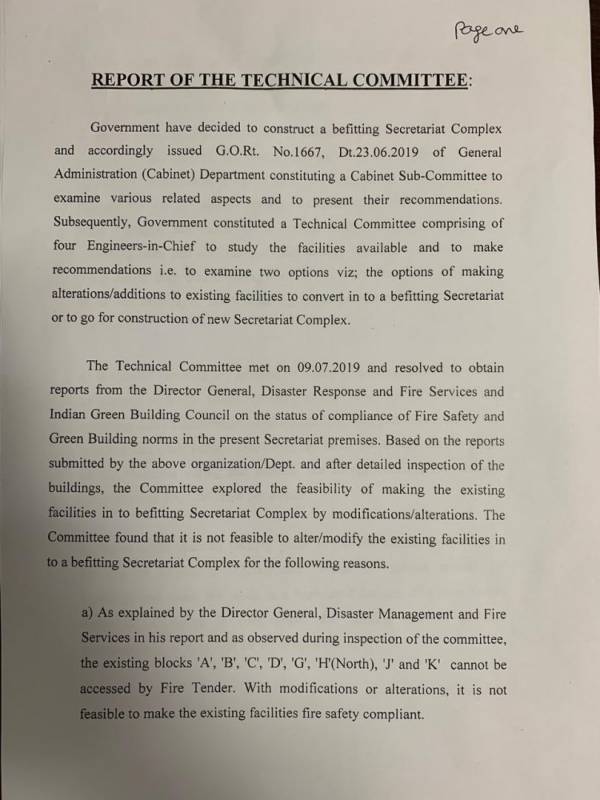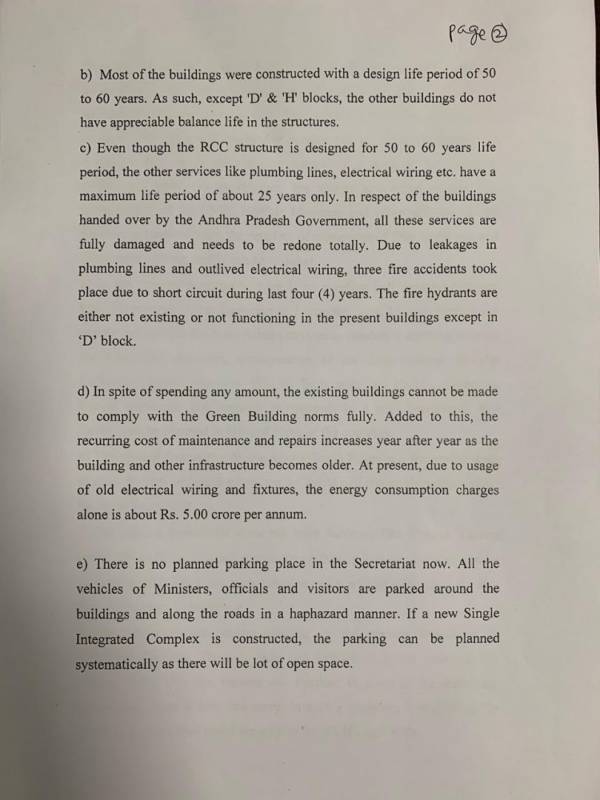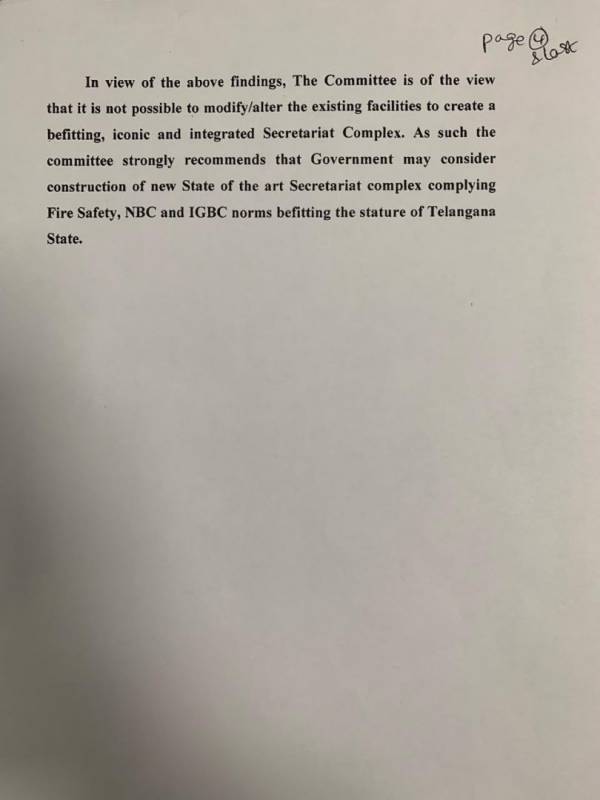 According to the technical committee report, blocks —A, B, C, D, G, H (north), J and K — di not adhere to the fire safety standards. In case a fire breaks out, fire tenders will be unable to access the old buildings. With an exception to D and H blocks, all the remaining blocks are over 50-years-old. Hence, it is not safe to continue the Secretariat offices in such ageing buildings, said the report.

The chief ministers of united AP used to sit in the C (Samatha) block. Now, the majority of ministers sit in the D block, while their secretaries function from other blocks. It is not safe to carry files from one block to another as the confidentiality of official matters is at stake. Lack of meeting halls to conduct review meetings is another problem," observed the technical committee.

The existing Secretariat lacks infrastructure facilities including crèche for women employees, dining rooms reception area, waiting halls for visitors, parking place, etc.

Highlighting the security aspect of the existing Secretariat building, the committee said that the entire area has only one entry and exit for VVIPs, VIPs, officials, employees, and visitors. Several existing buildings also have only one entrance. The police department finds it difficult to ensure proper security system for chief minister, ministers, officials, etc.

The life span of drinking pipelines, electric wiring and sewage system in the existing buildings is about 25 years old. There have been three fire accidents that have taken place in the last four years. This highlights the lapses in fire safety norms. Except for the D block, no building has in place fire safety norms.