Another controversy sparked after Telangana BJP MLA Raja Singh questioned Telangana Chief Minister K Chandrashekhar Rao and his TRS party about KCR statues being carved in Yadadri Temple. The BJP MLA alleged that Telangana CM is projecting himself as God as his own carvings were seen on the pillars of Yadadri Narasimha Swamy temple, which is the biggest temple in Telangana.
Not only KCR's carvings but also the pillars of the temple had carvings of TRS party symbol which is a car, govt's initiative Harithaharam and symbol of Telangana govt were seen carved on the pillars of Yadadri Narasimha Swamy temple, alleged Raja Singh.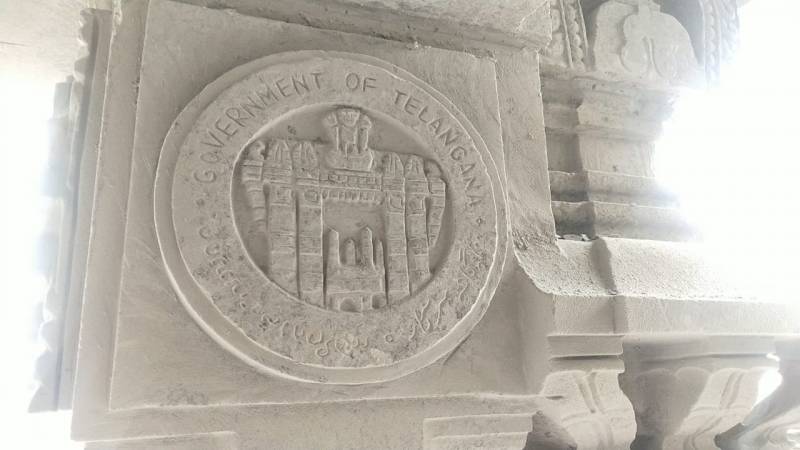 While sharing pictures and videos of pillars of Yadadri Narasimha Swamy temple on Friday, Raja Singh tweeter, "KCR Projecting Himself as God, if the statues are not removed, then the people of Telangana know how to remove @TelanganaCMO ".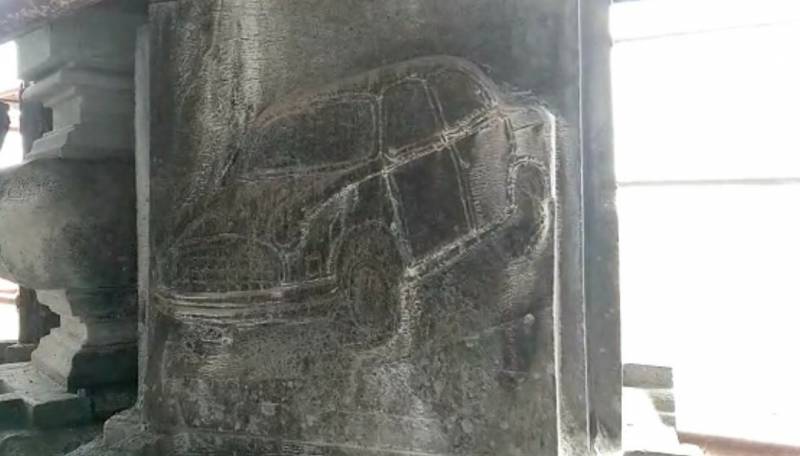 BJP MLA Raja Singh said, "Temple is a holy place, and the govt duty is to develop and protect the temple. I question Telangana CM is renovating this temple with his own money or taxpayers money because his statues and his party schemes are carved out on pillars of the temple. Any party should not be allowed to do publicity of their own party in the temple. The carvings should be removed immediately; otherwise our Hindu community will take strict action against this".
BJP Telangana Chief Spokesperson, K.Krishna Saagar Rao told the Newsmeter, '' With an unprecedented greed for political legacy, CM KCR has descrated 'Yadadri', an eminent Hindu temple in Telangana State. Under any circumstance, BJP will not allow these carvings on the walls of Yadadri temple. KCR has stooped to an abysmal low for petty political expediency like no one in the history of Indian politics. Etching his own image, other political leaders images, party symbols, government schemes on a Hindu temple pillars is an unforgivable act. It amounts to 'desecrating a Hindu temple''.
He further added, ''Yadadri temple episode exposes KCR's cheap antics for political outcomes. BJP stands vindicated of it's earlier accusation that his yagas and yagnas are purely for electoral appeasement and he has no respect for Hindu gods nor Hindu religion. BJP warns CM KCR with dire consequences, if he doesn't immediately take down those pillars and replace them with acceptable ones, as per the Hindu temple norms''.
Despite reaching out, TRS party officials were not available to comment on the same.