Hyderabad: The Archdiocese of Hyderabad, in a letter, mentioned the advice of Medical experts and has asked people not to attend any mass, missions, stations of the Cross if they have had contact with a person who has been diagnosed with Coronavirus for at least two weeks.
The catholic priests are asked to first sanitize their hands before serving communion. The churches have been asked to encourage people to great each other with folded hands ( Namaste) and not shake hands during the sign of peace.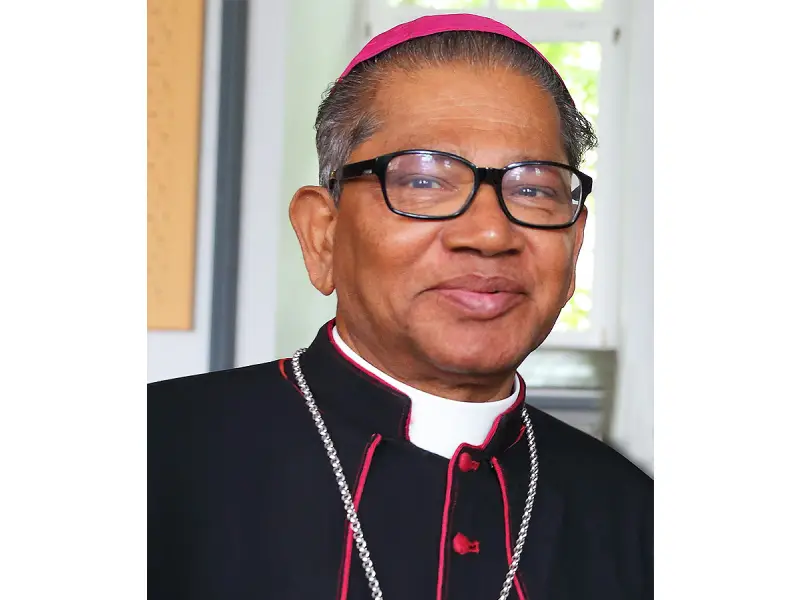 The other advice read as follows:
At the first stage of Cough and breathlessness with or without fever, please advise them to seek medical assistance.
Encourage our people not to shake hands at the sign of peace but to greet each other with folded hands ( Namaste )
Encourage the people to have Holy Communion in the hand
Before the distribution of Holy Communion, the priest/minister could purify their hands in a bowl of water/sanitizer
On Good Friday, at the veneration of the cross, discourage people from kissing the cross. The blessing with a raised cross would be adequate. Those who desire can come in a queue, make reverence with a bow and go back.
Holy water stoops may be kept dry.
It was also mentioned that all these are temporary arrangements and will be reviewed from time to time. At the moment, these norms can be followed until Sunday, 12th April 2020.
" These steps have been taken as the threat of Coronavirus pandemic still looms large. A total of 130 countries have been affected. There is no indication that the spread has peaked and that the situation is coming under control. Major events have been cancelled, economies have taken a sharp downturn, educational institutions have been shut and lockdowns enforced in an attempt to prevent further spread. ", read the letter.