Hyderabad: Cybercrimes have increased by 123.3 percent in Telangana last year. According to the National Crime Records Bureau (NCRB), Telangana reported 2,691 cybercrimes cases in 2019, while in 2018 it had reported only 1,205 cases.
The highest number of cases has been registered for 'cheating by personation using computer resource' (1445) followed by 'Publication/ transmission of obscene/sexually explicit act in electronic form' (139). Thirty-seven cases of cyber stalking and bullying of women/children have also been reported in the state.
Nearly 2,013 cases of fraud have been registered in the state. It is followed by sexual exploitation at 78 cases.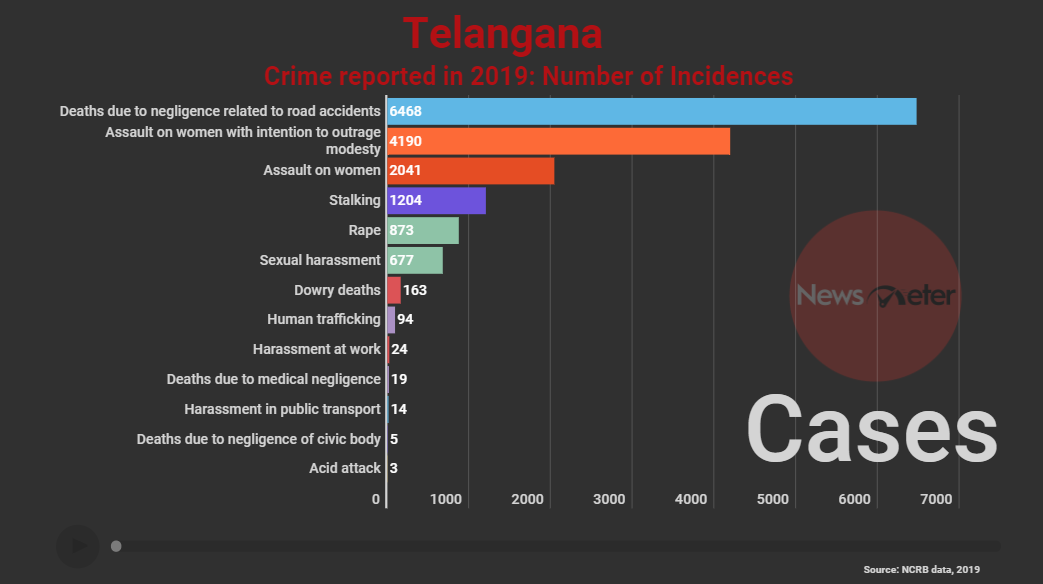 Out of total fraud cases, the highest cases of 382 have been registered for cheating while 282 cases relate to online banking, ATM and OTP frauds. There are 174 cases in which the case of data theft has been reported. Nineteen cases have been registered for spreading fake news on social media. In Telangana, 1,513 cases are still pending for investigation.
Hyderabad has seen 222.1 per cent increase in cybercrimes in 2019. Around 1,379 cases have been reported in 2019, while only 428 cases had been reported in 2018. Out of total cases in Hyderabad, 1267 cases relate to fraud. Around 31 cases pertain to sexual exploitation.
The country has seen a record increase of 63.5 per cent in cybercrimes. NCRB d data stated that 4, 4546 cases of cybercrimes were registered in 2019 compared to 28,248 in 2018.
Karnataka registered the highest number of cybercrime cases at 12,020. It was followed by Uttar Pradesh with 11,416 cases, Maharashtra 4,967cases, Telangana 2,691 cases and Assam 2,231 cases. Bangalore has registered highest number of 10,555 cases among the metropolitan areas.