Hyderabad: The Karimnagar police have turned an acre of land into a forest using the Miyawaki technique. The green project is an initiative of the commissioner of police, V B Kamalasan Reddy.
Between August and December last year, the cops planted seeds of 15 varieties of trees on the empty land near the commissioner's office. Mr Reddy told NewsMeter, "We found out the tree varieties that can easily grow in Karimnagar and planted such trees."
The Miyawaki method of planting, developed by Japanese botanist Akira Miyawaki, involves planting different varieties of trees randomly and very close to each other in a small area. The method saves space, ensures that the trees grow 10 times faster, and become self-reliant in three years.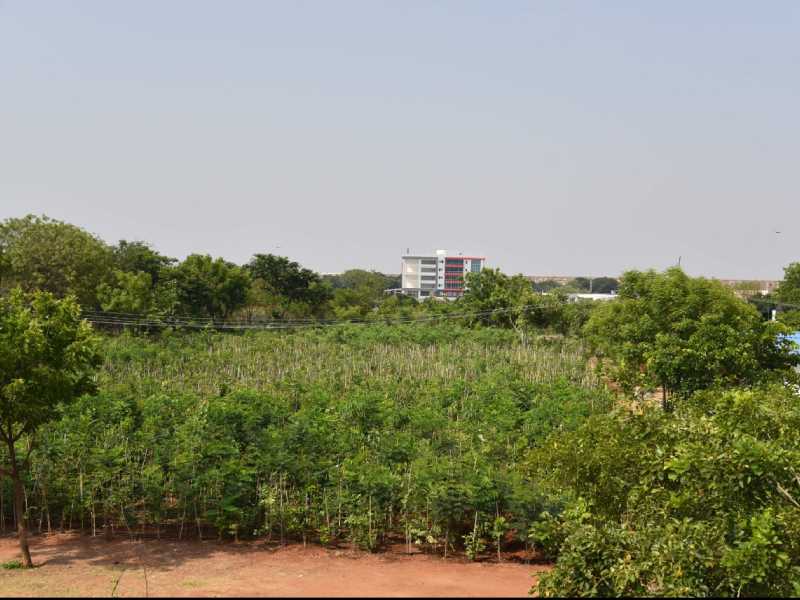 Mr Reddy said, "In five months, the trees have grown immensely and we are sure they will grow denser." He said the forest under development attracts many people. "People visiting the office ask how we did it and most are surprised to see the forest. Many people are motivated to take up plantation works in their own plots of land."
Using Miyawaki technique one can convert their backyard into a mini forest. The Miyawaki way of foresting helps to regain soil texture and as the plants are planted densely close to each other, it ensures that plant gets sunlight only from the top and grows upwards like in a forest rather than growing sideward. To make the forest self-sustainable different species of plants like shrubs which grow to a height of six feet and sub-tree which grows upto 12 feet and tree which grows upto 40 feet and canopy layer which grows more than 40 feet are chosen. Area as small as 20 square feet can be covered into a mini forest, with this technique.
Previously Yadadri forest department created a forest using same technique in one acre land. They named the forest Yadadri Natural Model Forest with around 4000 plants.