High-speed drunk driver kills two and injures two at the newly-inaugurated flyover in Hyderabad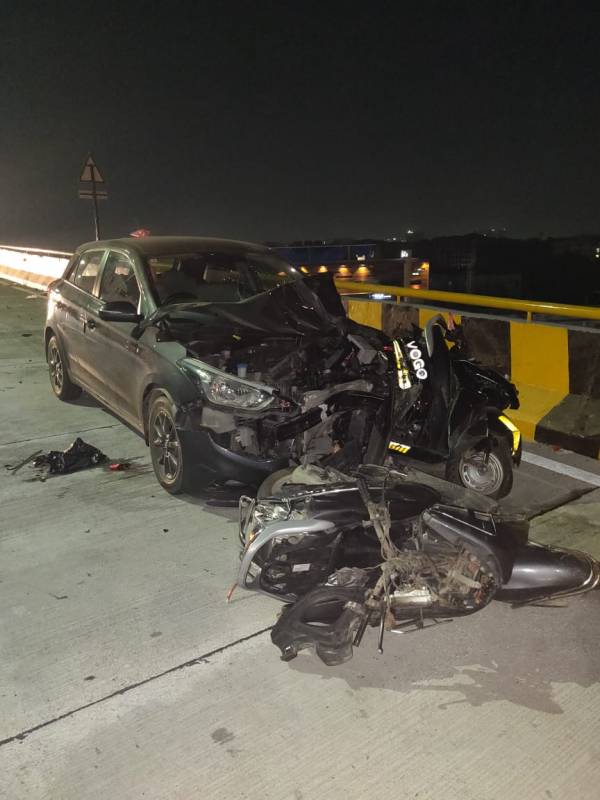 Hyderabad: Clicking selfies standing on the newly inaugurated flyover at Biodiversity junction in Hyderabad turned fatal for two youngsters and left two others injured. A drunk driver rammed his car into them in the early hours of Sunday.
The driver, P Abhilash, was in a heavily intoxicated condition and drove the car onto N Sai Vamshi Raju (22) and V Praveen Kumar (22). The victims were thrown off the flyover, landing on the road below. While they died on the spot, their friends Ch Sai Krishna and Ch Pavan Kumar sustained injuries. Sandeep recorded over 223 mg/dl in the alcohol test administered by the police, while his friends, who were with him in the car, fled from the spot.
Abhilash, an employee of IT giant Cognizant, and his friends were returning home after partying until late at night. Driving at high speed, he failed to notice the victims who were already on the flyover, clicking pictures. Even though Abhilash saw them, he was unable to control the car that was travelling at high speed. The car rammed into the four victims and their two scooters. The vehicle went ahead further and came to a halt after hitting the railing of the flyover.
Police registered a case against Abhilash and detained him. The flyover was inaugurated last Monday.