Today almost everyone desires a perfectly sculpted body and skin. No one likes to have a bulging tummy or sagging skin. Though the reasons for sagging skin could be pregnancy or even sudden loss of a lot of weight, the primary inevitable reason that none can escape from is aging. As the collagen in the skin begins to decrease, we can notice the skin losing its elasticity, and we end up with sagging skin! In this article, we show you some home remedies to tighten loose skin and get a firm and wrinkle-free skin.
Home Remedies to Lift Saggy Skin:
1. Coffee Scrub:
Coffee is a favorite beverage for most of us that get us going when we wake up in the morning. This coffee scrub, when used at night, is the best remedy for sagging skin. Coffee has caffeine that makes our skin soft and firm. It gently exfoliates our skin and helps to prevent premature aging and tightens loose skin.
Ingredients:
A quarter cup of coffee grounds
A quarter cup of brown sugar
Half a teaspoon of cinnamon powder
Two tablespoons of coconut oil
How to Make and Apply:
Take a bowl
Mix all the ingredients well
Use your fingers to apply the paste
Scrub gently using circular motions on face and neck
Let it remain for 3 minutes
Wash with lukewarm water and pat dry
Do this once a week until you see improved results
2. Oats, Gram Flour, and Honey:
We all know the goodness of these three ingredients and how they are used in skincare traditionally. Oats is a good cleanser, eliminates dead skin, and removes excess oil. Gram flour or besan used to remove excess oil and honey is an anti-oxidant and anti-aging ingredient. All three work wonderfully well to make our skin firm and smooth. It is a natural remedy that does not require much preparation and is the best remedy for sagging skin.
Ingredients:
One tablespoon of oats
One tablespoon of gram flour
One teaspoon of honey
Sufficient rose water
How to Make and Apply:
Grind oats to a coarse powder
Add it to the other ingredients
Mix to make a paste
Apply on the body
Let it dry
After 10 minutes, rinse with warm water
Pat dry with a towel.
3. Aloe Vera Gel Face Mask:
We are familiar and aware of the benefits of Aloe Vera gel used extensively in skincare. It is a natural moisturizer. It has malic acid that helps to improve the elasticity of the skin. This mask is very beneficial for sagging skin.
Ingredients:
One tablespoon of Aloe Vera Gel (either fresh or store-bought)
One tablespoon of mayonnaise
One tablespoon of honey
How to Make and Apply:
In a bowl take some Aloe Vera gel
Add mayonnaise and honey to this
Mix well to form a paste and apply on the face and neck
Let it remain for 15 minutes until it becomes dry
Wash with warm water and pat dry with a soft towel
Use this until visible results are seen.
4. Baking Soda Scrub:
Baking soda is a common ingredient found in the kitchens of almost all households. It is an excellent exfoliator to eliminate dead skin. This scrub tightens the pores and leaves the skin soft. This scrub is ideal for a wrinkle-combating routine. It leaves you with smoother and firmer skin. It helps us to get rid of saggy cheeks.
Ingredients:
Two teaspoons of baking soda
Two teaspoons of warm water
How to Make and Apply:
In a bowl add both the ingredients
Mix until a thick paste forms
Apply this using circular motions and scrub gently
After two to three minutes, wash with lukewarm water.
Do this routine once a week for youthful and firmer skin.
5. Honey, Turmeric, and Sour Cream Mask:
This combo makes a terrific mask for us where turmeric works as an anti-inflammatory and works on scarring; sour cream is rich in lactic acid that stimulates collagen production. Collagen is essential for the skin's elasticity that is vital for giving us firmer-looking skin. Honey is a wonderful moisturizer. This remedy works best on the saggy, wrinkly neck and tightens loose belly skin.
Ingredients:
One tablespoon of honey
One tablespoon of sour cream
One teaspoon of turmeric
How to Make and Apply:
In a bowl take all the three ingredients
Mix them well to make a smooth paste
Apply on face and neck
Allow it to remain for 15 minutes
Wash with warm water.
6. Sea Salt Scrub:
It is natural for all of us to desire a firm and smooth skin without fine lines or wrinkles. The neck is one of the regions that first begin to show signs of aging. It is also the most neglected area compared to the face. This scrub works wonders on the face and neck region and helps to lift sagging skin.
Ingredients:
One cup of sea salt
Half a cup of olive oil
The essential oil of your choice
How to Make and Apply:
In a bowl mix sea salt and olive oil
Allow it to dissolve completely
Add essential oil of your choice
Wash face with a cleanser
Apply on face and neck with circular motions
Wash face with warm water and pat dry
Do this twice a week for effective results.
7. Strawberries, Yogurt, and Honey:
No one can resist something as delicious as strawberries, but not many of us know that they make an excellent face pack for sagging skin. They work well as an astringent and are very useful as an anti-aging agent. It is easy to prepare this face pack that works wonders on tightening our skin. They keep the skin supple and soft.
Ingredients:
Two to three ripe strawberries
Two teaspoons of yogurt
Two teaspoons of honey
How to Make and Apply:
Mash the ripe strawberries in a bowl
Add yogurt and honey to this
Now apply this over the face and neck area
Let it remain for five minutes
You can now wash it with lukewarm water
Do this daily for several weeks, and you will soon see your skin tightening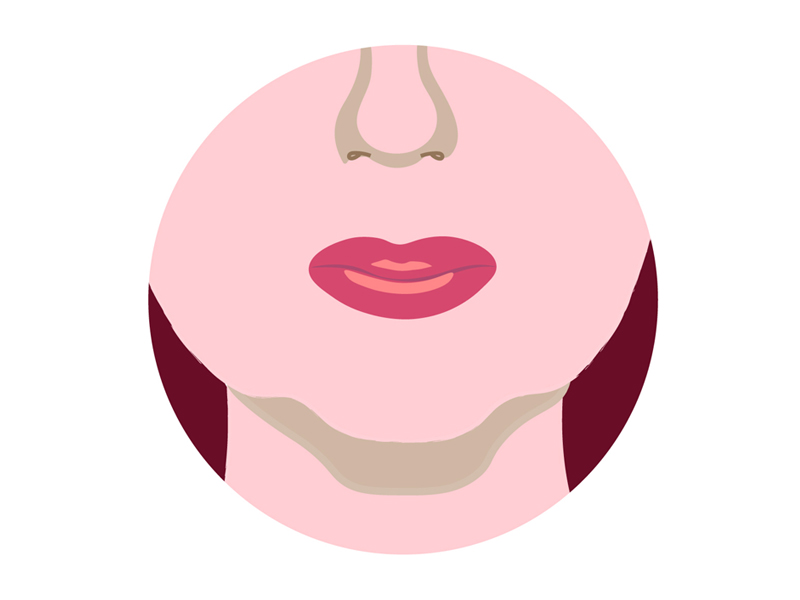 8. Cucumber Eye Mask:
When the crow's feet or the laugh lines first make their appearance, we need to be cautious. They are the first warning signs of aging and that our skin needs attention. The skin around our eyes is extremely delicate. They begin to sag as the skin here is very thin. Cucumber provides us an ideal solution as it not only keeps the saggy skin under eyes well hydrated but also makes our tired eyes look bright.
Ingredients:
How to Make and Apply:
Chop cucumber with skin into small pieces
Place them all in a blender.
Blend it well until it is a watery paste.
Now use a sieve and strain the juice.
Cleanse your face and neck area with warm water
Apply all around the eye area
Allow it to dry (around 10 minutes)
Wash your face and pat dry.
With regular use, you will be able to experience a slight tightening in the skin.
9. Cinnamon and Turmeric Scrub:
Cinnamon keeps our skin well hydrated, smooth, and has properties to keep it firm. It has astringent properties to shrink pores. It promotes collagen production. Collagen is needed to keep our skin firm and tight and works best on saggy skin on hands, saggy tummy skin, and saggy forehead.
Ingredients:
One teaspoon of cinnamon
One teaspoon of turmeric
Half teaspoon of sugar or salt
How to Make and Apply:
Cleanse face with a suitable cleanser
In a bowl, mix all the ingredients
Apply this on the face evenly and scrub gently using circular movements
Wash face with lukewarm water and pat dry
Use this natural scrub once or twice a week; you will see visible results with regular usage
10. Vitamin E Oil:
Most of our cosmetics are loaded with vitamin E oil. Vitamin E oil is a natural oil loaded with fatty acids. It works well, especially for reversing signs of premature aging. It makes the skin look youthful, tightens a saggy stomach, and keeps our skin tight and firm. It also works best as a home remedy for sagging neck.
Ingredients:
Vitamin E oil capsules
Lavender Oil
Coconut Oil
How to Make and Apply:
Prick a vitamin E capsule, squeeze out the oil
To this add sufficient quantity of coconut oil and lavender oil
Apply evenly all over your face with your fingers
Let it remain for five minutes and then wash with lukewarm water
Do this daily for a few weeks until you see firm and smooth skin.
These home remedies are natural and safe on your skin but need to be used regularly. You have to be patient and not expect miracles overnight. With regular usage, you will see your skin texture improving. These remedies help to reduce sagging skin and improve sagging skin. Consistency in usage is the crucial factor in getting beautiful, firm, and smooth skin! Write back to us with how these remedies have helped you!