Hyderabad: After being quarantined for showing symptoms of coronavirus or even after being tested positive some patients try to run away from the isolation wards. While their complaint about unhygienic conditions in the hospital needs to be addressed, the possibility of spread of the virus is a matter of serious concern.
To resolve this imbroglio, two students of SRM, Chennai settled in Hyderabad, have developed a monitor to track quarantined and isolated COVID-19 patients. The duo, Ashhar Ahmed and Akbar Baig, are founders of the start-up Bharat Mobi, a Hyderabad based startup, which converts combustible engine cars into electric cars.
Vamshi Krishna, another friend of theirs, also helped them with brainstorming to manufacture the tracker.
"I have been reading about people escaping from isolation wards. Staying alone in these wards affects them psychologically. But this will increase the chance of them infecting others. So we developed this to track them," Mr Ashhar says.
It took only two days for the engineers to come-up with, 'COVID19 patient monitoring device.'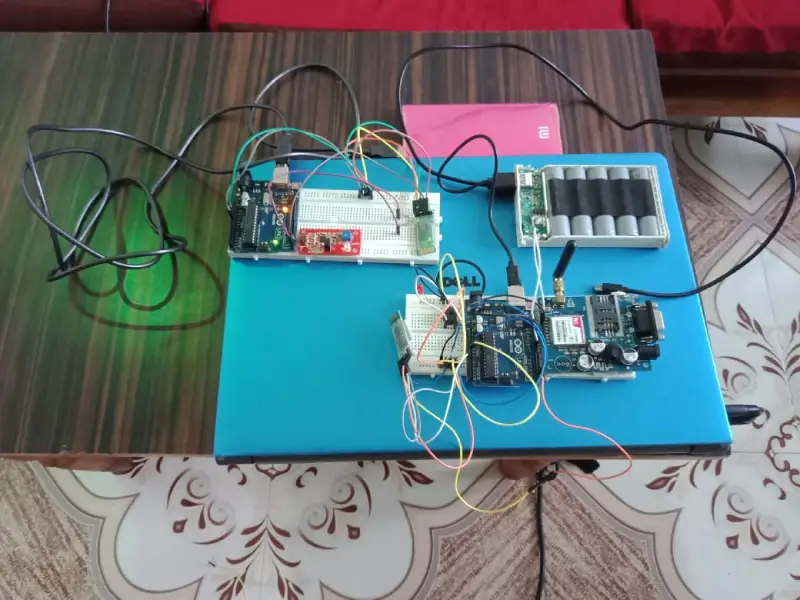 How does it work?
The tracker consists of two devices says Ashhar, "One acts as a master and another as a slave and both are connected to each other via bluetooth," he added.
While the master device is installed in isolation wards the slave device is attached to the patient. The slave device has an inbuilt GPS tracker. As both the devices are connected via bluetooth once the patient leaves the isolation ward an alert is sent to the health officials concerned via SMS. This happens as the connection between the slave and master device breaks. The person with the slave device can be tracked with the help of the GPS tracker attached to it and brought back to quarantine.
The developers have tested the devices in their own houses and now plan to sell them to medical equipment company, who can in turn sell to the hospitals.
Ashhar said, "The slave device attached to the patient, will be attached in a way that it cannot be easily damaged or removed by them. It will have a band which will be made with certain material and a lock mechanism which cannot be easily opened or damaged."
Similarly the device can also be installed in houses, to track those in house quarantine. Plans are afoot to link the device with 'Arogya Setu' app launched by the government which also uses Bluetooth technology.