Lockdown till May 31; private offices, shops, autos, cabs can resume in green zones : KCR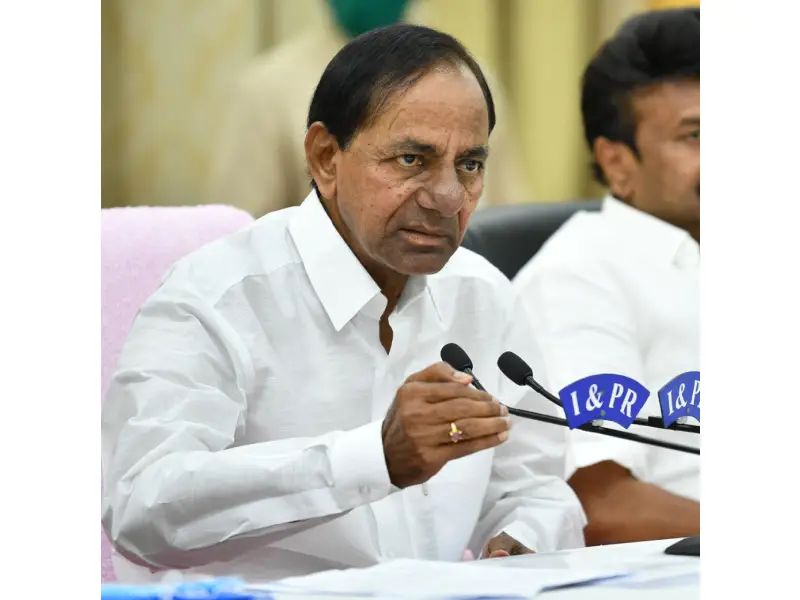 Hyderabad : Telangana Chief Minister K ChandraShekar Rao, on May 18th, announced that, lockdown in the state will continue till May 31st, on the lines of the Centre's decision. However night curfew will continue as usual.
Following a marathon cabinet meeting held on Monday, the state head said, except for containment zones, districts in Telangana have been declared as green zones."All commercial establishments, factories, manufacturing units are permitted to re-open in green zones. However restrictions will continues in containment zones housing 1452 families".
Announcing a few relaxation, KCR said, "Telanagana RTC buses will begin operations in the state, beginning 6 AM May 19th. However bus operations will remain suspended in Hyderabad. Besides this, autos and cabbies are permitted to operate in all zones. But with a certain restrictions, that is, 1 +2 per auto and 1+3 in a cab.Salons and e-commerce operations can resume work from Tuesday. In Hyderabad, alternate shops can be opened in odd-even basis , but nothing allowed in containment areas', he said.
The state government has permitted private offices to function with 100 percent workforce starting from Tuesday onwards. But operations across educational institutions, clubs, pubs, bars, pools, gyms, stadiums and Hyderabad Metro rail will remain suspended. The rule stands same for function halls, cinema theaters. All religious places will remain closed, no rallies or processions will be allowed, said KCR.
He said, " There is no clarity on when corona vaccine will be in the market, we have no option but to live with the virus. Families are advised not ensure children and elderly dont venture out unless it is emergency. Facial mask is compulsory, if not Rs 1000 penalty will be imposed' said KCR