Hyderabad: An IPS officer of 1996 batch V C Sajjanar who is known to be a tough top cop has been hailed by public following the four rapists of Disha shot dead. Encounter killing of four rapists of veterinarian Disha on Friday at the crime scene where she was burnt after gangrape has again brought the name of Sajjanar to the fore. Sajjanar an IPS official at the rank of Inspector General of Police isnow the Cyberabad commissioner of police. Disha gang rape and murder case falls under his jurisdiction.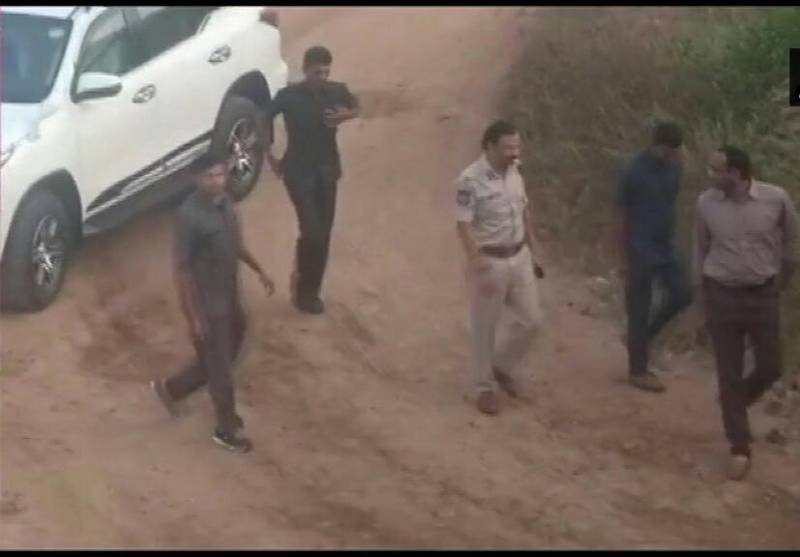 In 2008 when Sajjanar was Warangal police commissioner the police shot dead three accused in acid attack case. Then encounter took place near Mamnoor in Warangal. Three identified as Srinivas, Harikrishna, Sanjay who were accused in acid attack case. The trio then attacked a girl Swapnika a student of Kakatiya Institute of Technology using acid. The trio were harassing her and despite complaints to police no action as taken. But after the acid attack incident they were shot dead. Rights activists then criticised it as as extra judicial killing.
Astonishing. Police encounters cannot be normalised like this. We have courts and a legal system for a reason. https://t.co/J8s7EZwQwH

— Nidhi Razdan (@Nidhi) December 6, 2019
Sajjanar also played a key role in the encounter killing of renegade naxal Nayeemuddin alias Nayeem. Sajjanar was the IG Special Intelligence Branch that deals with the naxals when the killing of Nayeem took place. Nayeem was shot dead in the Hyderabad outskirts. Killing of Nayeem was a relief then to to several businessmen who were extorted by him.
Sajjanar worked in several key positions in united Andhra police and now in Telangana police. While he was heading SIB he was instrumental in arrests of Maoists and encounter killing of Top naxal leaders. Friday encounter of rapists of Disha has once again brought the name of Sajjanar to the public debate. Director General of Police M Mahendar Reddy and VS Sajjanar had series of discussion with the top political brass of the State over the action in the case.