Highlights
A visionary whose thinking is beyond our sight
Hyderabad: 'The only thing worse than being blind, is having sight but no vision' is the poignant observation made by American author and the first blind-deaf person to have a degree in BA, Helen Keller.
Hyderabad-born Neha Agarwal, who lost her sight when she was 19, is living example of this determination. Losing eyesight did not deter her from moving forward; she fell, she learnt, she explored and now is a successful project manager, whose life saga stands out as a lesson to even those who have no handicaps.
Endowed with a gutsy spirit to conquer, she has overcome every shortcoming to reach an exalted stage whereupon she attends different conferences and keeps inspiring many, along the way.
Neha was 19 when lost her eyesight due to Steven-Johnson Syndrome.
"Initially, it was challenging; I suffered from depression for almost eight years. Then slowly I realized that I have to come out of it. That is when I started consulting a psychologist, "she reflects on the initial days of her trauma.
Noticing that she had to go to sessions accompanied by someone or the other, she, one day, decided to become independent.
"I had to go frequently to doctors, and I could not keep bothering other people as they had their work, this is when I decided to become independent," she added.
Neha explored several avenues and found an app called screen reader. She learnt how to use this in her computer and phone; it took her three to four months to understand the software, she says. This was her first big 'breakthrough' after eight years of depression.
Neha, who was pursuing fashion designing and was a beginner in computer programming, before losing her sight, decided to learn more about the app so that she could navigate of her own.
Meanwhile, she also got to attend an EnAble India training programmes in Bangalore. EnAble India is an NGO, which helps disabled people in securing jobs, provides them with training and education opportunities.
After this programme, Neha completed her graduation in psychology and secured her first job with IBM. Neha did not stop there; she put her abilities to the test. Through her screen reader app, she practised and also learnt programming and web developing.
"Initially, I wanted to be a psychologist, but later things changed, I quit my job and went into programming. I did not stop there. I have also explored options like journalism, content writing and web development. Finally, I decided to establish my career in product management." She immediately enrolled in a project management institute.
Neha says, "Now after doing so many things, I am an independent woman."
Neha has inspired many through her journey and for the same she received the 'giving back to the community' award from Vice-President Venkaiah Naidu. The Telangana Government felicitated her with a 'Role Model' title.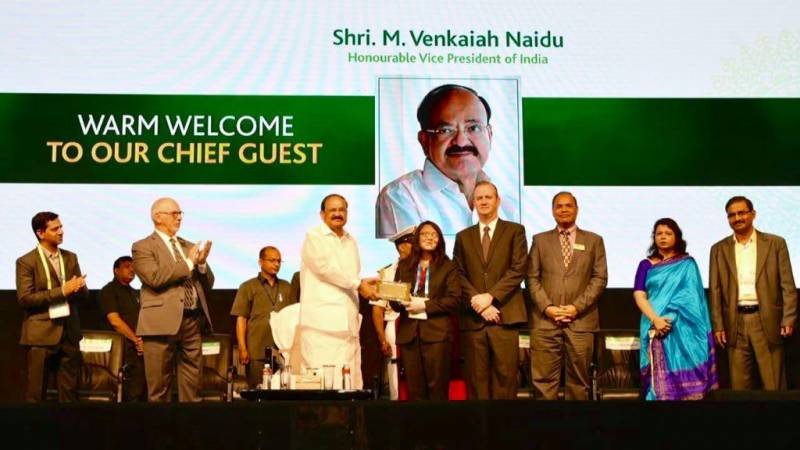 Neha gives a piece of advice and says, "Don't let setbacks affect you. You should not think like, I cannot do it; you should give everything a try. Be a go-getter, struggle a little and stay focused."