Hyderabad: Rachakonda police busted an inter-state drugs racket on Thursday. The Special Operation Team, Malkajgiri Zone along with Kushaiguda police arrested three persons, Rajesh, Anil and Kishan, in this connection after raiding a lodge. They seized the banned substance worth around Rs.15 lakh.
According to the police, Kishan a resident of Mahabubabad district was in touch with drug peddlers from different States. Rajesh, a drug dealer from Maharashtra, collects cocaine, heroin and ganja from his source, Shabir in Rajasthan. Rajesh is been in this business for a few years.
Due to the demand for brown sugar and other drugs in Hyderabad, Kishan contacted Rajesh and asked him to arrange for some quality stuff, which the latter assured to deliver in a week's time.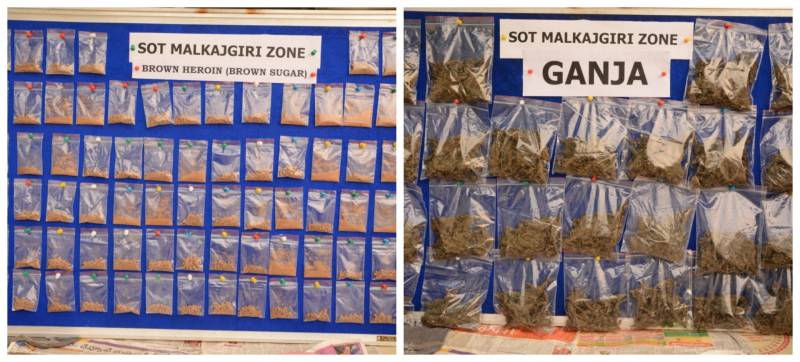 On receiving information about the racket, around 10 am, the sleuths raided Thirumala Lodge in Kushaiguda, where all three were staying and seized 150gms of heroin and two kgs of ganja from their possession.
The police appealed to the public not to be involved in any kind of banned narcotic substances as they were punishable under Section 31A (Engaging in the production, manufacture, possession, transportation, import into India, export from India or transshipment of narcotic drugs or psychotropic substances) of NDPS Act.