Rajanna Sircilla: In a touching gesture going beyond their call of duty, Superintendent of Police, Rahul Hegde, Rajanna Sirsilla, came to aid of three kids who lost their both parents recently, buy constructing them a house and also providing them financial aid, so that they continue with their education and don't have to work to meet their ends.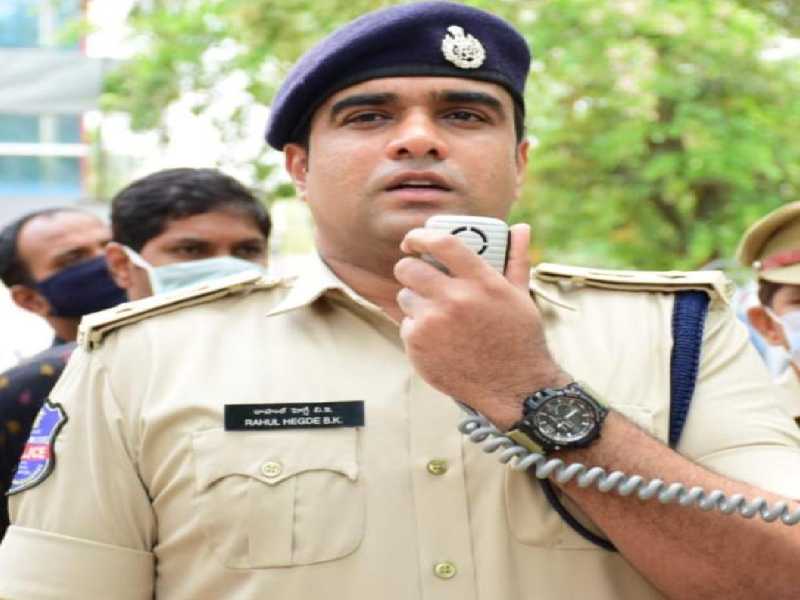 About twenty months back Srinivas, father of the children expired due to heart attack and their mother Padma expired in the month of May 2020 due to ill health, leaving behind three children, Gunje Santosh age 14 years, Gunje Shushanth 9 years, Gunje Madhupriya 16 months. Three of the kids were left with no one to take care of. Locals had written about the plight of the kids and shared the story on social media, knowing about the same, Superintendent of Police of Rajanna Sirsilla, Rahul Hegde, came to their aid." I was worried about the kids as they had no one to take care of, but when the apathy of the kids was known to our SP sir, he came as a saviour. He immediately offered help and got these kids a house to live in they were previously living in a small broken hut". Narsing the local ward member told us.
"I will forever be thankful to our SP sir, now I and my siblings have a home to live. I feel safe for me and my siblings now. I can't thank the police uncle enough. My grandmother has moved into our new house take care of us" he adds Santosh who is just fourteen years of age.
"When we got know about this initially, we had offered them some financial help through our department of around RS.50, 000 and some ration. When they told us that they had their own land but no house, then I thought something should be done and then with the help of a few donors we got them a house constructed. I feel sometimes when we face such situations on duty, I feel it is our social responsibility to give back in a way to the society". Superintendent of Police, Rahul Hegde told while talking to Newsmeter.
Such kind of thought of being socially responsible and going a step beyond the call of duty will surely ensure trust between people and set an example of friendly policing in the state.