Hyderabad, Feb 23: Recently Ratan Tata shared a video, depicting poor working conditions of Mumbai sanitation workers. The video went viral as it showed the painstaking efforts they take to keep the city clean and running. However, looking from a larger perspective, this is not merely a case with regard to workers in Mumbai, but such deplorable working conditions are something sanitation workers from all over the country have to reckon with, including those toiling in Hyderabad.
A classic case in point is the lone worker, who is responsible for cleaning up of Alkapur Township, a premier housing locality in Hyderabad.
Sudhakar, or Chinna as he would like to be called, is responsible for drainage lines from Thuljaram Temple, Narsingi to Neknampur in Alkapur Township. This route has a girl's hostel and seven residential colonies and Neknampur Village.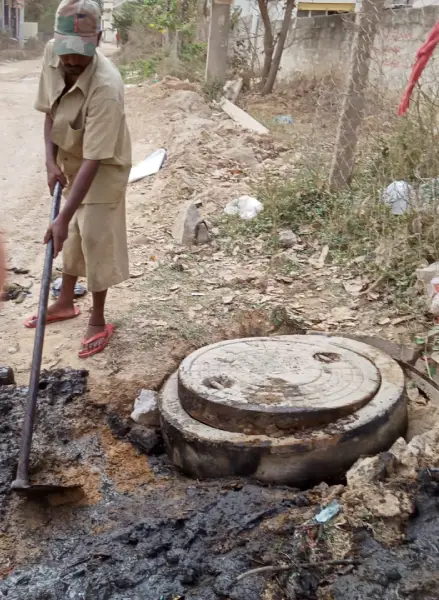 Chinna said, "In a day I receive around five to six drainage-related calls. Invariably, I go inside the drainage hole and clear the choke of the waste that is dumped. My work begins around 7 am and stretches to 12 hours. And all that I get at the end of the month is Rs 10, 000."
It is ironical that at a time when sanitation workers from all over are demanding increase in salaries, Chinna remains an isolated case.
In what can be seen as a blatant violation of working conditions, Chinna goes about his job without any safety equipment, not even the basic gloves and mask. The employer does not supply any of them.
"The machine for cleaning drainage was introduced recently, but I cannot get it on an urgent basis, I have to write to the municipal officers and it takes three days to almost a week to get it. Customers have no patience. It is the same if I need extra help. Another sanitation worker is sent for an hour or two to help me if there really is a need. Most of the time, only I go inside and clean drains."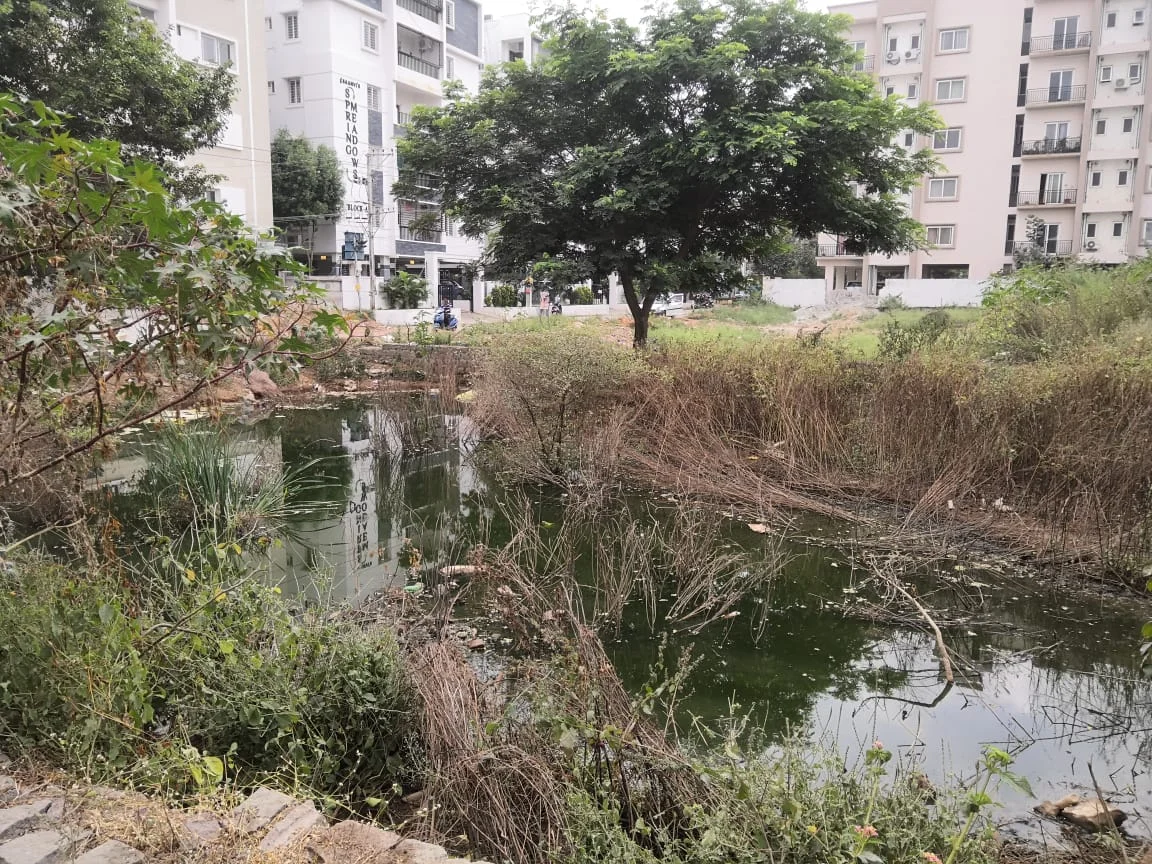 Chinna is one among the 54, 130 manual scavengers identified by the Ministry of Social Justice and Empowerment last July.
The newly formed Manikonda Municipality has wide-raging issues and one among them is the drainage problem.
Manoj Kumar, a resident of Alkapur Township, said, "We have complained about it for so many days, but none of it gets solved. Sudhakar sometimes has to throw dead animals. It is inhuman. We are demanding the municipality to increase the number of workers and decrease his workload, but no action has been taken."
Manoj says Chinna is also responsible for fogging activities in the area.
In 2014 Supreme Court said that manual scavenging violates international human rights law. Since then state governments are coming up with various measures to improve the condition of sanitation workers and to eradicate the practice of manual scavenging.