Hyderabad: Pained by heart wrenching scenes of migrant labourers walking barefoot due to the COVID-19 lockdown, a group of people have set out to arrange food and transport for the poor hapless workers. Leading the charge is Raj Yarlagadda, a businessman and one of the founders of People Combine foundation. Yarlagadda launched 'Stop the Walk' initiative to help those laborers who were walking home without food and money.
"Many videos depicting the plight of the migrant labourers were circulating on social media. I felt helpless. Later, a casual conversation with a friend helped me to realize that with whatever power we have, we should try and help such people. That was how our 'Stop the Walk' initiative began," said Raj Yarlagadda, co-founder of 'Stop the Walk'.
The initiative works on the model of stopping the long walk of migrant labourers who are stuck without food or resources and yearn to return home. Once the 'Stop the Walk' volunteers get the information about their whereabouts, they arrange transport for them to go home.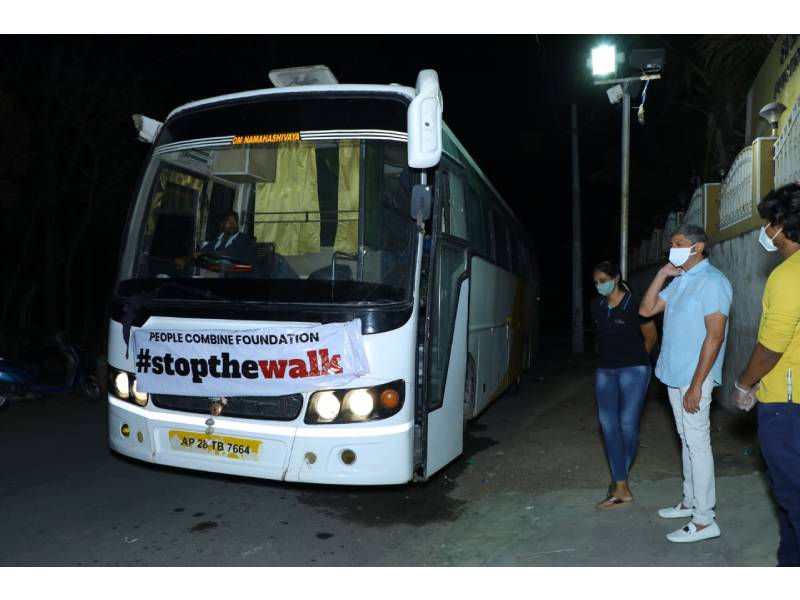 "On May 18, a team of ten volunteers went live on social media announcing a crowd-funding campaign. Luckily, a flood of people expressed the willingness to donate. The response was quite overwhelming. We just had to organize these funds and arrange transport. It was quite simple," said Sandeep M, one of the volunteers.
'Over 5,000 migrant labourers able to reach home in 12 days'
The good news is that so far over 5,000 migrant workers have been transported in just twelve days. "We raised over Rs 50 lakh through crowdfunding alone. Over 98 vehicles have been arranged for the migrant labourers from West Bengal, Orissa, Maharashtra, Telangana, and Andhra. The work is still in progress," the volunteer said.
The initiative now has thirty volunteers, of whom ten work on the ground. "In the initial days, we would go to the Medchal Highway and see many of these labourers walking. We would gather details, ask them to remain where they are, and by evening, we would arrange permissions and transport them home," the volunteer said.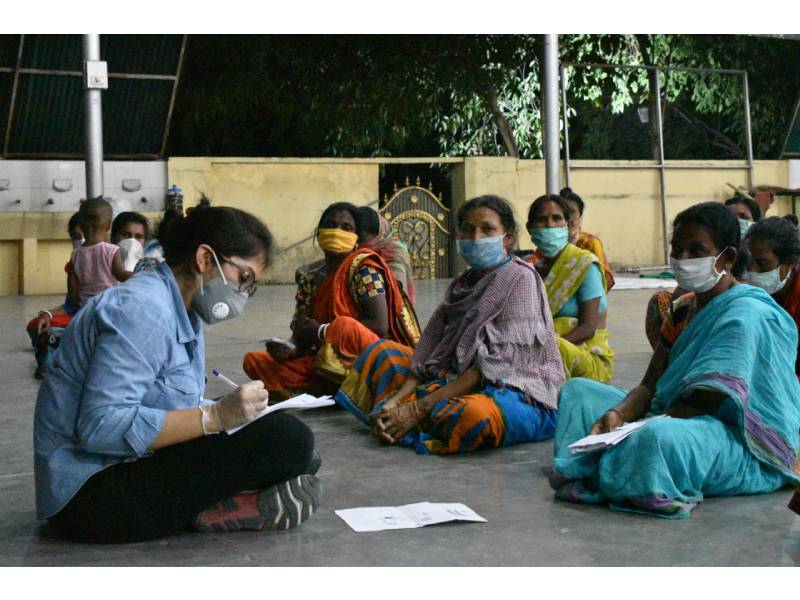 The volunteers arrange buses based in Hyderabad, Vijayawada and Anakapalle.
Stop the Walk has also started a helpline and given out phone number (9908741111) on which the people in distress can call. They receive over 100-150 SOS calls daily.
"One of the most touching incidents was when a Telugu labourer from West Bengal noticed one of our buses with TS registration number. He spoke to our driver and informed that 35 other labourers from Karimnagar district are stuck in Assam. The group included an old woman. With a lot of effort, we finally spoke to her via video-call, and tears were flowing from her eyes. It is the love and affection that we get from people," said Sandeep.
For the last two days, there has been a dip in the number of laborers walking home. "But we are still getting SOS calls. So the issue is still alive and requires our intervention," he said.
(Those who wish to donate to the cause of 'Stop the Walk' may access this this link . )