Hyderabad: The Cyberabad police, on 18 September, arrested three persons who had cheated several people by promising government-sponsored double-bedroom houses. The fraudsters had cheated 89 victims to the tune of Rs. 1.03 crore.
The accused have been identified as Velisetty Venkata Sathya Krishna Vara Prasad (43), Eepuri Venkateswara Raju (45), and Kallepalli Padma Durga (50). All are from East Godavari.
One of the gang's victims, Yerramsetti Thulasamma, filed a complaint after he was cheated to the tune of Rs. 1. 50 lakh. The Dundigal police booked a case under various sections of the IPC based on the complaint.
According to the police, one of the gang members, Padma, lured her relatives and others by showing fake allotment letters for double-bedroom homes. She took Rs. 1.20 lakh from 34 people and Rs 1.70 lakh from four others. She took a commission of Rs. 5.80 lakh and handed over the rest, Rs. 47.60 lakh, to the other two accused.
Also, Raju had independently collected over Rs. 97.57 lakh from 51 people.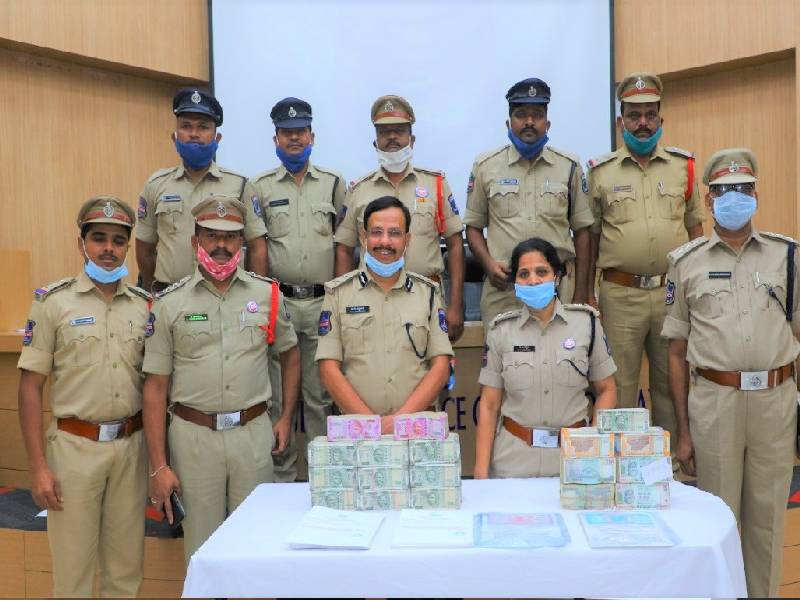 Vara Prasad was the kingpin, said the police. While consuming liquor at the local wines shop, he observed strangers discussing fake allotment letters for double-bedroom homes in Telangana. He managed to procure a copy of the fake allotment letter and with the help of another person he started printing fake allotment letters.
Vara Prasad met his relative Aduri Murali Krishna Murthy and convinced him that he had contacts in the Secretariat and that it was a cakewalk for him to procure allotment letters for double-bedroom homes. Believing him, Krishna Murthy introduced his friend Eepuri Venkateshwara Raju to Vara Prasad. Subsequently, Raju convinced his relative Kallepalli Padma Durga and they both collected 89 applications for double-bedroom homes for this they collected Rs. 1,03,37,000.
The Cyberabad police recovered Rs. 72.80 lakh, a document for a plot of land at Thadepalli Gudem worth Rs. 29,50,000, and fake allotment letters, all worth Rs. 1.02 crore from the three accused.