Hyderabad: It's been two days since the trailer of Osmania University stalwart George Reddy was released. The movie is a biopic of the young student leader and since the release of the trailer, it has garnered a lot of attention. The movie portrays the life of George Reddy a research student in physics at Osmania University, who was also a University Gold medalist and a kickboxer. George was popularly known as the 'Che Guevara of Osmania University'.
Sandeep Madhav plays the 'reel' role of George Reddy and he has awed everyone with his acting skills. The trailer has garnered a lot of attention for it has portrayed the actual Osmania University campus, where the entire movement took place.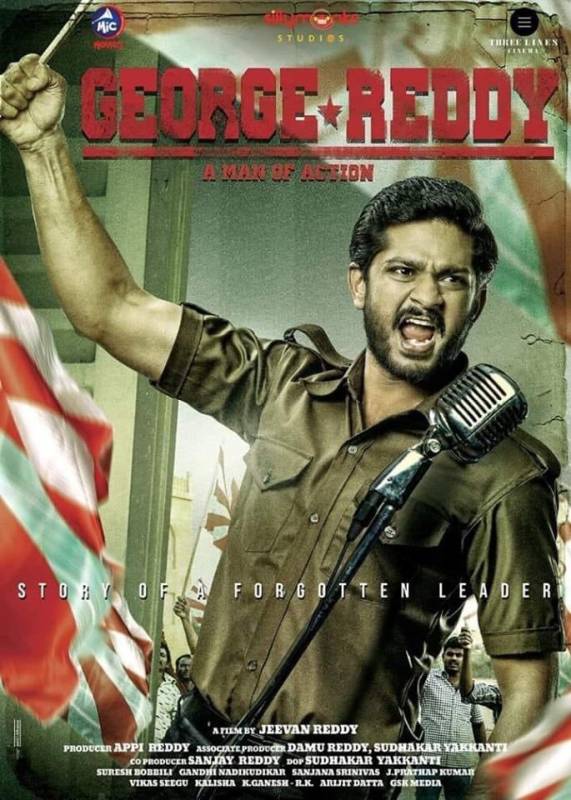 Newsmeter spoke to two of OU alumni, Pranitha and Krishank. Pranitha said, "George Reddy was the voice of the voiceless. He had a revolutionary character and his ideas were also revolutionary. It was George who introduced the concept of standing up for what you need on the campus. He was one of the firsts to raise his voice which eventually resulted in the 'Telangana Agitation Movement'. He was like the 'Poster boy' at Osmania University. It's tough being a poster boy. But he was one of his kind."
Trailer of George Redyy is kickass!! Bgm is 🔥 🔥 🔥 wishin the entire team all the very best👍👍👍
https://t.co/rSF8bVMNB3

— nithiin (@actor_nithiin) October 8, 2019
A research scholar from Osmania University and TRS leader Krishank said, "You know we had this reunion where there were accolades for George Reddy. His motivational stories. We have heard his stories from our lecturers, wherein he has been an inspiration, particularly for the students. He was very clear about his ideologies. He never neglected academics. The fascinating factor about him was that he was intellectual as well as an agitator. He always said, 'Academics and activism go together.' He was never against the professors and this we learned from George. Even during my time, we were never against the professors. George Reddy was an inspiration for academics, activism, courage, and respect. He was always against the right-wing, and so are we."
On asking whether he is excited about the movie, he replied – Absolutely! I hope the actors have done justice to the story. We're looking forward to it.
Also Read: George Reddy: A Tribute to an exploding star