Put on hold distribution of flood relief funds until GHMC election results: EC tells T govt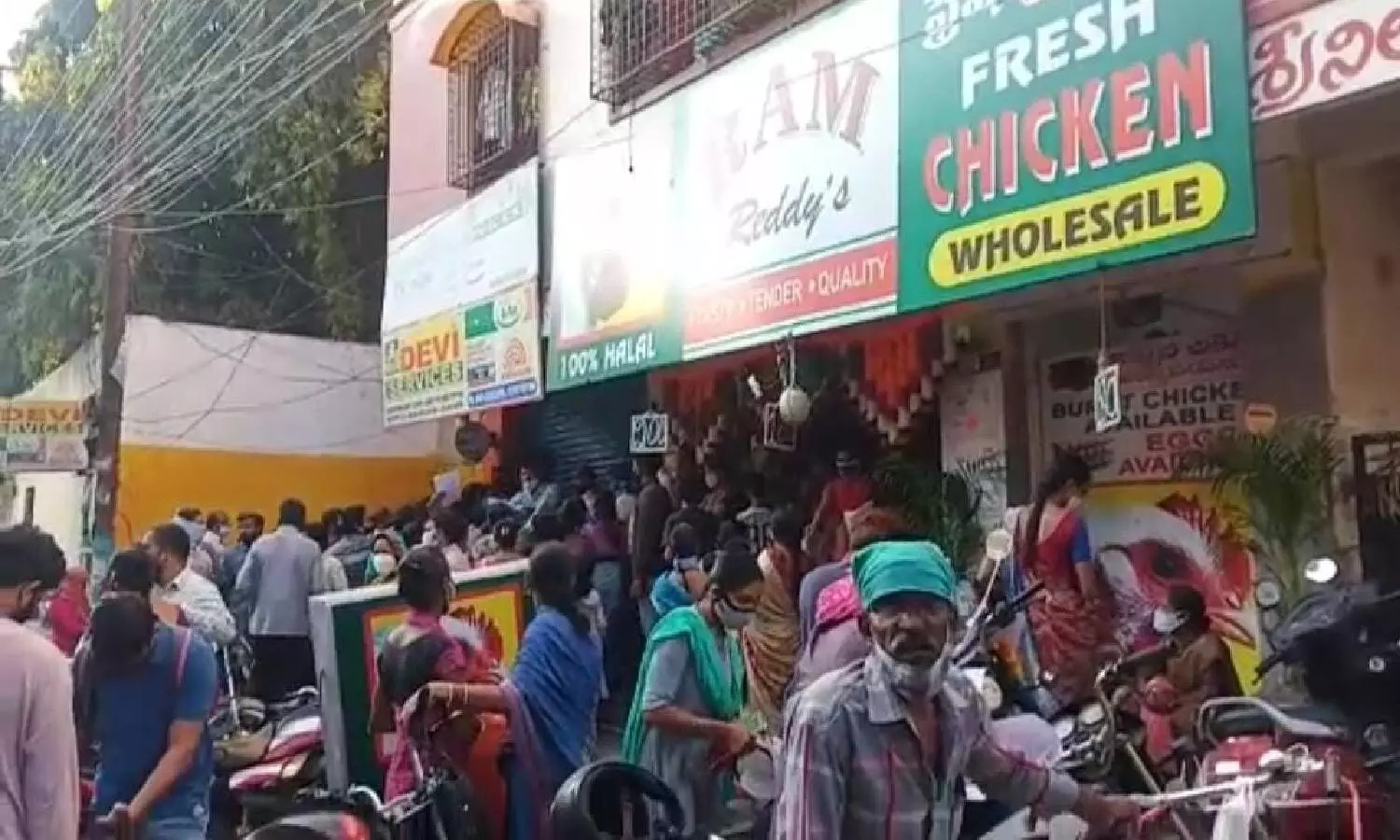 Hyderabad: A day after the Telangana Election Commission announced polls for Greater Hyderabad Municipal Corporation Elections scheduled on December 1st, the body has directed the government to put on hold distributing of flood relief funds.
In a letter addressed by Ashok Kumar- Secretary to Telangana state election commission to the government it said, "Request you to put on hold the registration and distribution of relief to the flood effected families in the GHMC limits till declaration of results as it is attracting model code of conduct and likely to influence the electors. The direction was issued to the Arvind Kumar, Principal Secretary to the government, Municipal Administration and Urban development. It is to note that hour before the direction was issued, the GHMC flood relief portal was temporarily disabled.
Earlier, the relief money was being distributed by GHMC officials directly to the affected people. But recently the state government made changes to the distribution process. Now, people who want to avail the benefit have to register through MeeSeva centres. After scrutiny, the amount will be credited to their bank accounts. Since the new changes were announced, serpentine queues have been seen at MeeSeva centres all over the city. At some locations, these queues even caused traffic jams and a stampede-like situation.

Long queues and wait for the financial assistance claimed the life of a women in Hyderabad on 18th November.

A 56-year-old woman from Golconda died while standing in a queue to apply for floor relief at Golconda here on Wednesday. The woman was at a MeeSeva centre to register her name and avail the financial aid of Rs. 10,000 that is being distributed by the Telangana government.
The Golconda police confirmed that the woman identified as Munnawar Unnisa had been standing in the queue for quite some time when she suddenly collapsed. The officers present there for bandobast rushed her to Olive Hospital at Nanal Nagar where doctors declared her brought dead.
56YO #Golconda woman dies while standing in queue at MeeSeva to apply for #HyderabadFloods relief. pic.twitter.com/cWGstUpXgd

— Sumit l सुमित (@sumitjha__) November 18, 2020
According to sources, the woman was suffering from some ailments and was under medication for the same. She may have collapsed due to her illness and died, suspect the police. However, the exact cause of her death will be known only after a post-mortem, they said. Meanwhile, a case of suspicious death has been registered at the Golconda police station.