Hyderabad: The Special Operation Team (SOT) of Cyberabad Police Commissionerate arrested 10 members of a notorious inter-state criminal gang of Uttar Pradesh, known as Kakral Gang, who attempted to loot two jewellery shops and burgle houses, carrying firearms, in the limits of Sangareddy district and Cyberabad. The SOT sleuths also recovered from them 2 firearms, (tamacha) including 15 live ammunition, along with other house breaking implements like 2 big iron rods, one hammer, one cutting player, 4 small rods, 1 screwdriver, 1 tester, hacksaw blade frames, a bunch of hacksaw blades, 3 torch lights and a DCM vehicle (No. UP24T6165) and a motorcycle (No. AP28DH2376).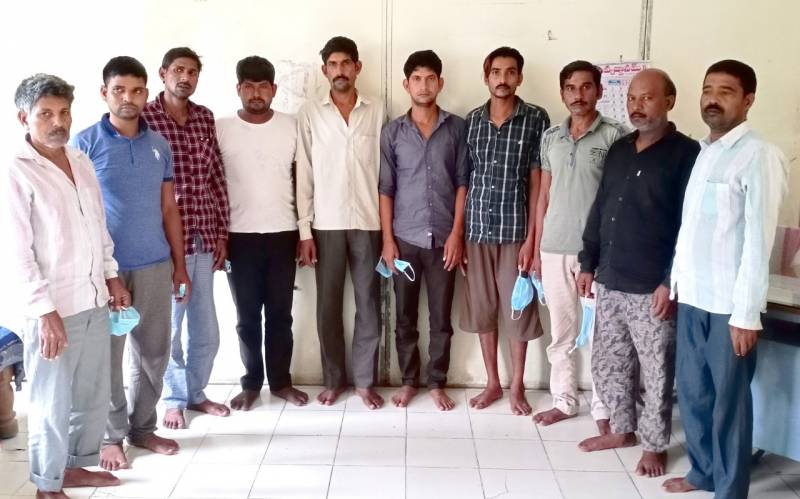 The accused were identified as Sakhi Ahmed, Bijender Singh, Ram Kumar Singh, Mehtab Bati, Habeebul, Hakeem Singh, Haseen Mohammad, Jithender Singh, Irfan Ali Khan and Rahman Ali.
They revealed that they came to Hyderabad as a gang in a DCM carrying vegetable trays with an intention to commit dacoities, robbery and other offences, using firearms and other housebreaking implements. They were making preparation to commit such offences by staying in Jagadgirigutta area, said the police.
According to their plan, 2-3 members of the gang do a recce of jewellery shops while the rest committed the burglary by making holes to the walls of the shops on the outskirts of Hyderabad. If anyone notices or resists them while committing the offence, they will not hesitate to attack them with firearms and sharp objects which could lead to death, the police said.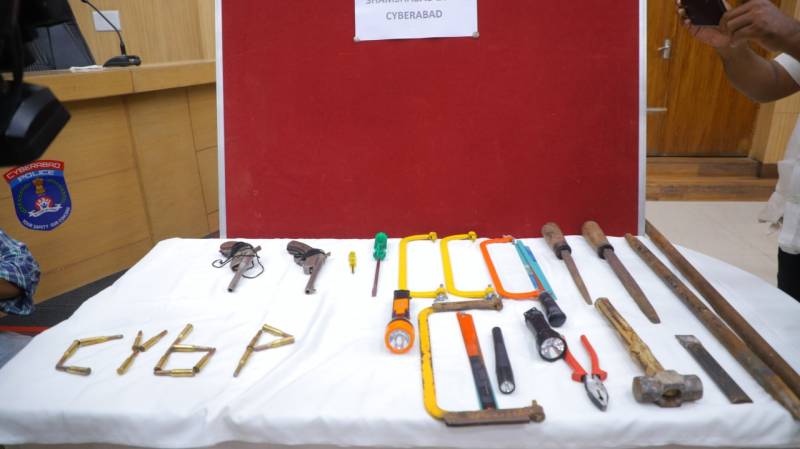 The gang committed two offences within 10 days of August. The accused conducted a recce and selected a jewellery shop at Patancheru in Sangareddy district. On August 18 night, the accused went to Patancheru with the firearms and housebreaking implements. While drilling a hole into the backside wall of the jewellery shop, someone observed it and alerted others nearby. Soon, the gang members fled the spot.
They made an attempt to loot the same jewellery shop again but some other person, named Prabhakar, witnessed it and alerted the police. Then the accused threatened Prabhakar and even opened fire on him but fortunately, he escaped.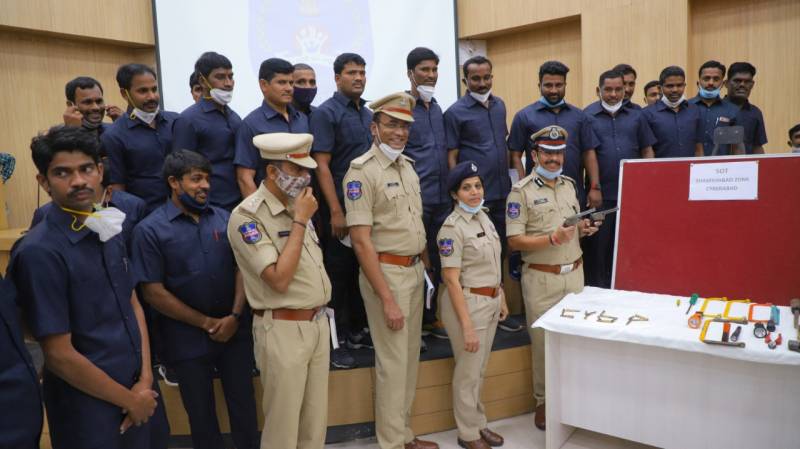 After attempting the offences, the accused, in order to avoid arrest by the police, took shelter as fruit vendors at Ambedkar Nagar, Jagadgirigutta, Medchal district.
The accused were identified as 'most wanted' by the police of Cyberabad and Sangareddy district, in connection with property offences. The Cyberabad police had taken it as a challenge to nab the gang and the task was entrusted to Special Operation Team of Shamshabad zone.
The SOT swung into action and traced the movement of these offenders at Ambedkar Nagar. In a joint operation with the help of Jagadgirigutta police, the SOT apprehended the gang.