Hyderabad: A health bulletin released by the Telangana government has identified 101 COVID-19 hotspots in the State. The Greater Hyderabad Municipal Corporation (GHMC) is barricading some areas calling them 'containment zone'.
One such notice put up by the GHMC in Banjara Hills on road no. 2, Aurora Colony has created a sense of fear among the public. According to the locals, a resident of the colony, who attended the Delhi's Tablighi Jamaat event was traced by the police and medical teams. He and his family were taken in an ambulance on April 7th. Brought back on April 10th after testing negative, the family has been kept under quarantine.
A lady who lives next door to the suspect's house, M. Yaddamma speaking to NewsMeter said, "We are relieved the family has tested negative. My granddaughter goes out to play. It was a cause of worry for me. Now we are not allowed to enter that road. None from the road are allowed to come out, which is a good step. I am told the suspect's family will be under observation for a month."
Inspection of COVID containment clusters in kukatpally zone. Now it's your turn to support by being at home safe. @DC_Quthbullapur @DC_Gajularamarm @GHMCOnline @arvindkumar_ias @bonthurammohan @KTRTRS pic.twitter.com/jWs24ZLkt1

— zc_kukatpally (@zckukatpally) April 10, 2020
"I was shocked when my father told me about the notice board last night around 10.30 pm. I told him many areas are now marked and asked him not to leave the house. None have left their houses today. People are not venturing out on to the streets. Hence there is a fall in people coming to my shop. Those who sit outside to chitchat with neighbours are conspicuous by their absence. The notice has definitely created panic and awareness too," said Mohammed Kazhar, a retail shop owner.
The notice was put up around 8 pm, said Mohammed Nizar, whose house is just opposite to the gully.
Explaining the idea behind containment zones, zonal commissioner of Kukatpally, V. Mamatha said, "These zones are also hotspots. We have identified 20 such areas in Kukatpally. In Chandragiri Nagar a family of five has tested positive. It is one containment cluster now. The other such cluster is in Jeedimetla, Kukatpally, Hasmathpet and other areas."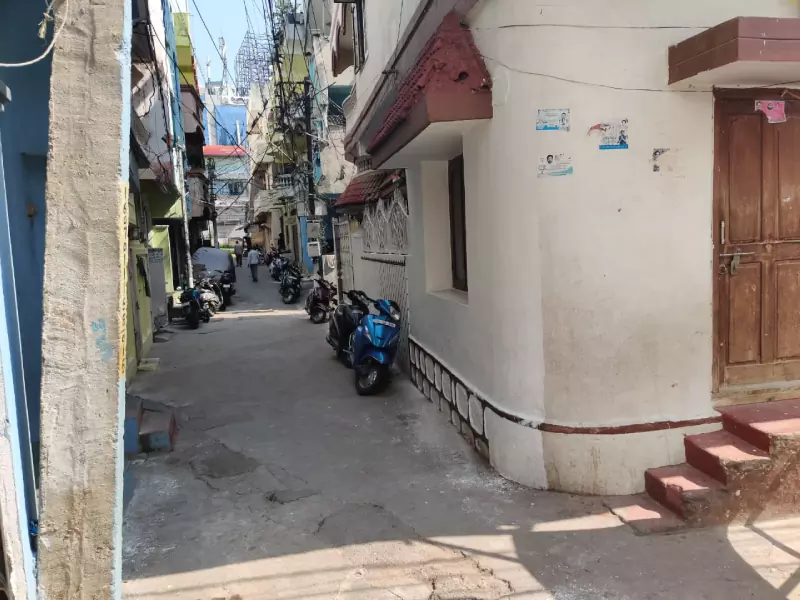 The GHMC, police and medical officials will take care of the needs of people staying in these clusters as they are not allowed to move out, Ms Mamatha said.
The Khairtabad zonal commissioner under whose purview Banjara Hills falls was not available for comment.
As of April 10, the total number of positive cases in Hyderabad is 179, the highest in Telangana.