Hyderabad: The total number of Covid-19 positive cases stands at 54,059 in Telangana, according to the latest medical bulletin released by the state government.
It states that a total of 15,654 samples were tested on July 25, out of which 1,593 tested positive for the virus. Telangana is now conducting 391 tests per million population, which is significantly higher than the World Health Organisation recommended 140 tests per million population, claims the state. A total of 3,53,425 tests have been conducted by the state authorities so far.
As of July 25th, 998 citizens recovered from the virus, taking the total recoveries to 41,332.
With 8 more citizens succumbing to the virus, the death rate in TS now stands at 0.86 per cent.
The medical bulletin, scheduled to be released on July 25 evening, was released in the morning hours of July 26. The government officials had announced that they require time to change the bulletin into a new format.
As of July 25, the vacancy of beds stands at 14,947. There are 11,301 isolation beds, 2,347 oxygen beds, and 1,299 ICU beds, currently vacant in state hospitals.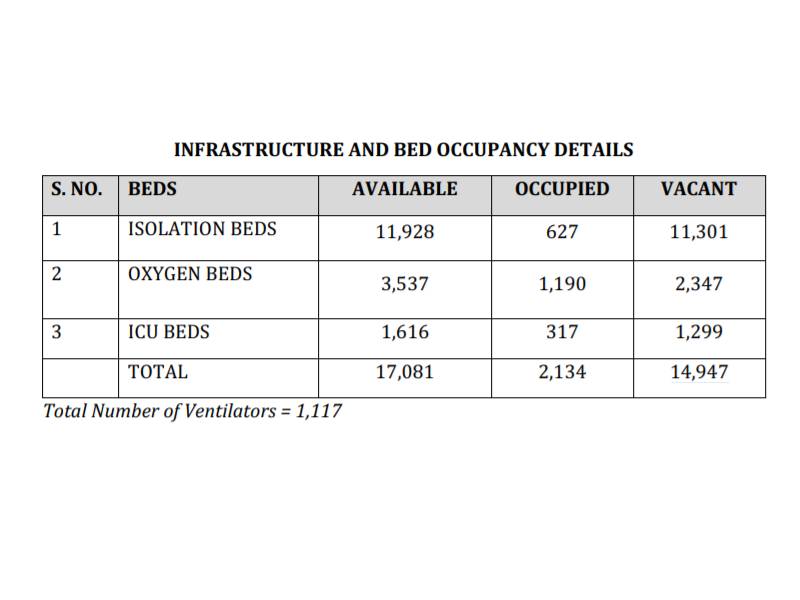 The bulletin also informed that at present, there are 1,117 ventilators available.
The nodal centre, Gandhi Hospital, currently has 1,075 beds vacant out of the total 1,890 beds in the facility.
Further, the government listed that there were 320 government facilities testing citizens for the virus through Rapid Antigen Tests. Earlier, 16 government and 23 private facilities used to test citizens through RT-PCR/CBNAAT/TRUENAT tests.
A highest number of 641 positive cases were registered in the GHMC limits on July 25.