Kolkata: As many as 27 people have lost their lives due to incessant rains in Bihar and many other parts of the state, including Patna.
It looks like there is no respite for the people of Bihar from the rain as the weather department has issued a heavy rainfall warning in 24 parts of the state in the next 24 hours. Following this, schools in Patna will stay closed until Tuesday.
Rains have brought life to a standstill in Patna, where schools, hospitals and homes have been submerged in water. Three teams from the National Disaster Response Force have been deployed in the submerged areas. These teams are expected to reach the city by the end of the day and will reach out to the people and rescue them.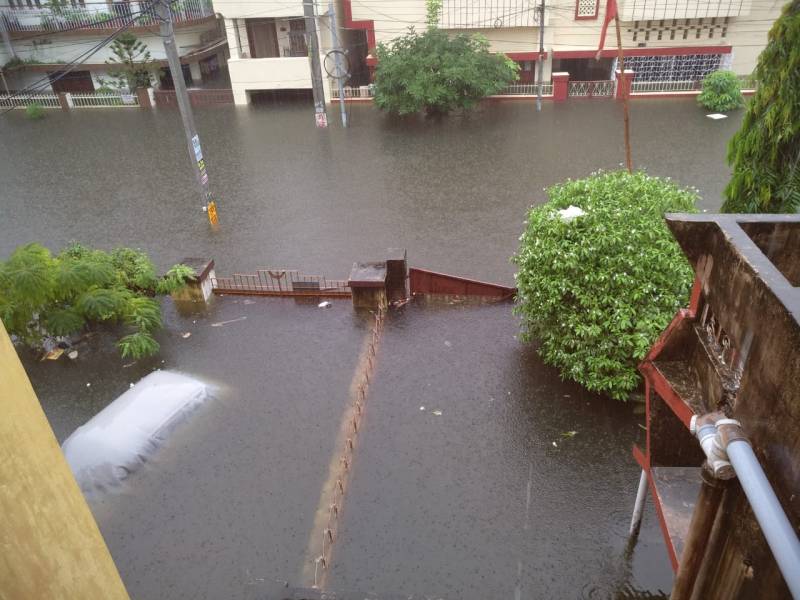 Meanwhile, boats are out on the roads, helping and rescuing people in the submerged areas. To help evacuate people, almost 32 boats were pressed into service.
Besides this, flooding on the roads has also led to the disruption of rail traffic and several trains have been cancelled over the last three days. In many parts of the city, there has been no power supply in the last two days.
Actor Manoj Bajpayee, who hails from Bihar, expressed his concern over the flood-hit state.
Reports of heavy rainfall and flood like situation coming in from PATNA.hope all of you are safe!!!

— manoj bajpayee (@BajpayeeManoj) September 29, 2019
Due to the heavy rainfall and flooding, several people said that they have been unable to buy even the most essential commodities as the shops were shut. Chief Minister Nitish Kumar also held a press conference where he directed the officials to start immediate relief work.
The Bihar government has asked the Indian Air Force for two helicopters for airdropping food packets and medicines in the flood-hit Patna. The state government has also asked the Air Force to send some de-watering machines.