Hyderabad: With Telangana crossing 9,000 Covid-19 cases after the addition of 879 fresh cases on Tuesday (June 23), the doctors of Hyderabad's Gandhi Hospital have released a statement listing out the work done by the government-run facility for treatment of Covid-19. Since the outbreak of the pandemic in Telangana, Gandhi Hospital has been completely converted into a Covid-19 hospital.
According to Gandhi superintendent Dr Raja Rao, as many as 10,128 patients got admitted in the hospital so far. "Of them, 4,056 are Covid-19 positive cases while the remaining are suspected patients," the doctor said.
Of the 4,056 cases admitted so far, the total number of patients who recovered completely and discharged are 3,423. Of the 3,423, as many as, 1,395 also received treatment in the intensive care unit. Meanwhile, 202 succumbed to the pandemic.
Of the total patients who got admitted, a significant number had comorbid conditions, including pneumonia, cancer, paralysis, cardiac, kidney and liver diseases as well as asthma.
The doctor said Gandhi treated 290 children below the age of 12 years and of them, a few had received treatment in the neonatal intensive care unit.
"We also had 135 pregnant women who were infected with Covid-19. Of them, 37 underwent Caesarean sections," Dr Rao said.
Of those who got discharged, 1,842 had bilateral pneumonia, 16 were cancer patients, 12 paralysis patients, 38 cardiac patients, 54 kidney failure patients, 24 liver disease patients and 88 were suffering from COPD, bronchial asthma. "We are providing the best treatment under ICMR guidance and doing our best to fight against Covid-19," Dr Raja Rao said.
Meanwhile, as per the latest medical reports from the health department, the Greater Hyderabad Municipal Corporation (GHMC) area continues to see the highest number of cases in the state with 652 being reported on Tuesday alone. Medchal district reported 112 cases, while Rangareddy saw 64 new cases.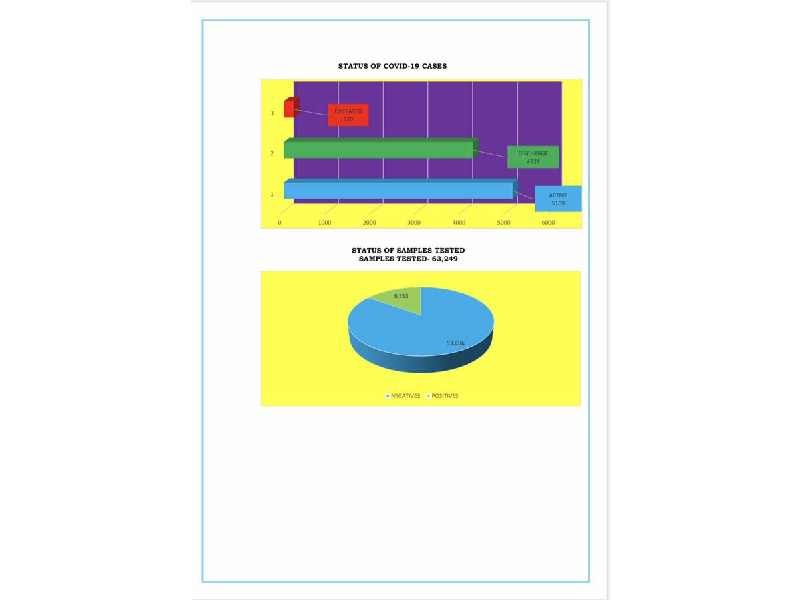 As of June 23, Telangana has 5,109 active cases. Also, the state tested 3,006 samples in the last 24 hours, taking the total number of samples tested to 63,249, so far. Telangana also reported three deaths on Tuesday, taking the death toll to 220.