Hyderabad: A 35-year-old outsourcing ECG technician of Niloufer Hospital died of COVID at Gandhi Hospital on Wednesday.
Identified as Madhulatha, she was undergoing treatment for COVID at Hyderabad's Gandhi Hospital for the last 20 days.
Madhulatha was working at Niloufer Hospital for the last 10 years as an outsourcing ECG technician. She had contracted the virus while performing her duties at Niloufer Hospital. She was admitted to Gandhi hospital where she succumbed on Wednesday.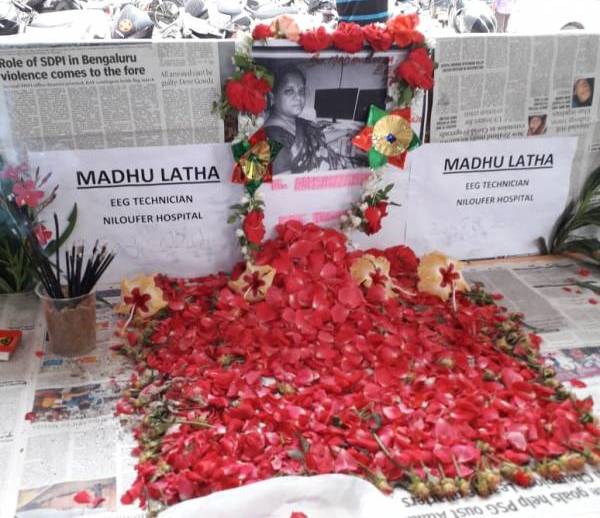 "A compensation of Rs 1 crore should be provided to the family of Madhulatha. It includes Rs 50 lakh medical insurance which the government has to provide. Plus the state government should grant Rs 50 lakh compensation as she died in the line of duty. Other state governments like Delhi are giving compensation of Rs 1 crore to the frontline healthcare workers," said N.Narasimha, President of Telangana Medical Outsourcing Staff Union.
Earlier on August 2,  Khursheed, a fifty-year-old lab technician at the MGM Hospital, Warangal, died due to Covid-19. A few days ago, another lab technician, Govardhan, succumbed to Covid-19.
The Lab Technicians Association, Telangana, blamed the government for negligence