Hyderabad: Even before brands roll out offers for the festive season, The authorities of Hyderabad Metro Rail for the first time have announced a straight 40 percent discount for commuters, beginning 17th October 2020.
Under the Metro Suvarna Offer scheme, the authorities have announced a 40 % discount on every metro journey beginning 17th to 31st October. The plan is applicable for applicants for smart cards, paper and digital QR.
With regard to the trips, the officials have announced a new offer however for smart cards, that is: Pay for 14 days and get 20 trips for a period of 30 days, while pay for 20 days and get 30 trips for 45 days. The all time plan offered is pay for 40 days and get 60 trips for a period of 60 days.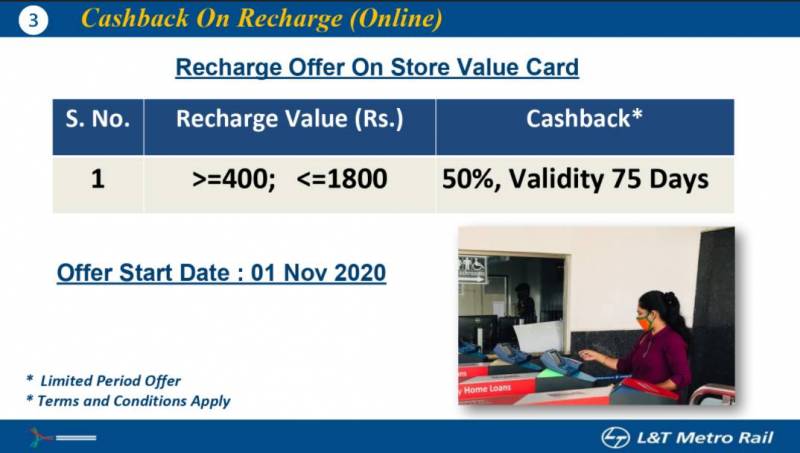 The Managing Director of Hyderabad Metro Rail N V S Reddy, also announced certain recharge offers for commuters using smart cards, digital and even through the application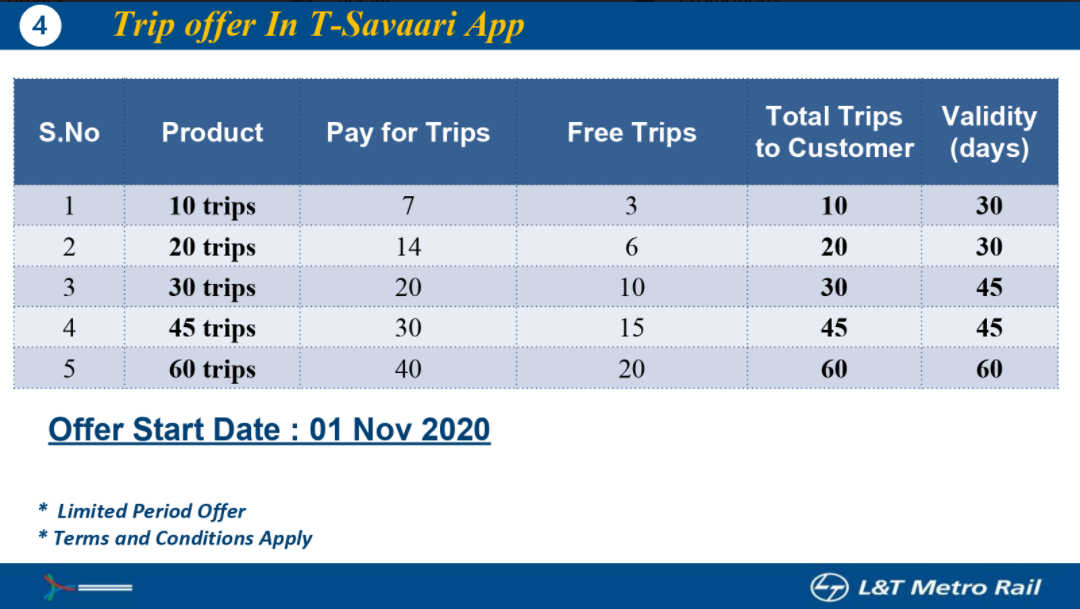 "Metro users can avail free trips for a certain valid period. Commuters are advised to approach the nearest station to avail the offers, said Mr Reddy.
Post the lockdown period, the HMRL recorded the highest 1 .17 lakh ridership on 13th October. On an average HMRL currently has around 1 lakh ridership per day. While Delhi metro sees 14 lakh ridership per day.