Hyderabad: Forty-five officers of Rachakonda police Commissionerate who have recovered from COVID-19 received a grand welcome when they joined their duties on 28 July.
The Rachakonda commissioner of police, Mahesh Bhagwat, welcomed the officers amidst applause from fellow officers. Each of them shared their experience, the process of recovery, and coping with the stress of COVID-19. They were felicitated by the officers of Rachakonda.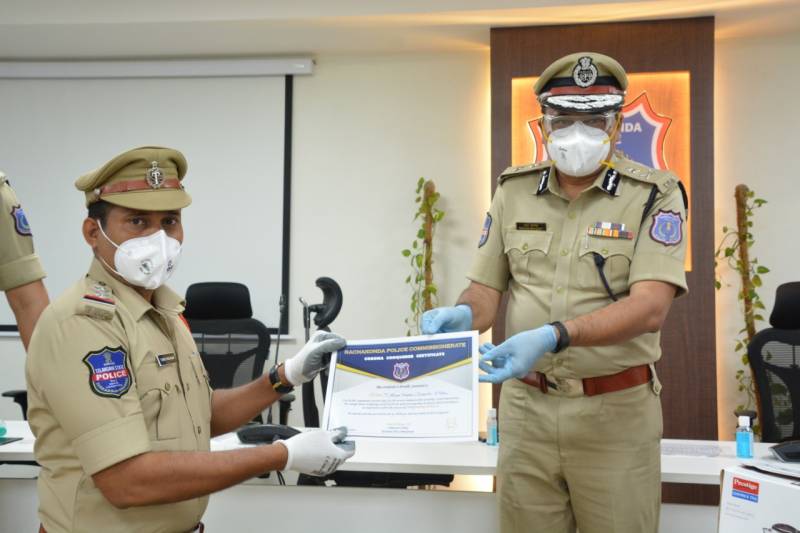 They thanked the doctors who treated them and the Rachakonda police for their donations, including the Rs. 5,000 deposited to their accounts and dry fruits and medicines. The recovered officers stressed the importance of building immunity.
Sudheer Babu, the additional CP of Rachakonda, said the officers who had recovered from the virus should be cautious, take medication, and exercise.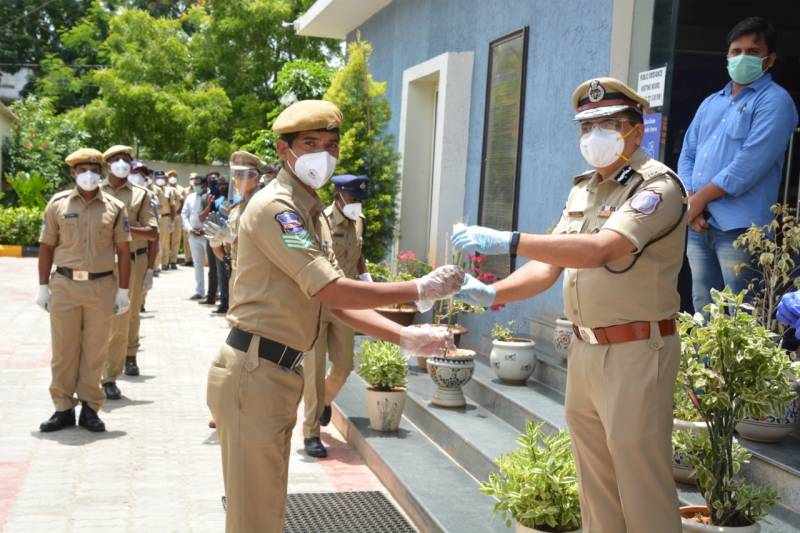 He further said they should not surrender to their fears but instead overcome the disease with confidence.
Mr Bhagwat said the officers had recovered from the virus with the support of their families and their strong willpower. Other officers who are now undergoing treatment will also emerge victorious in the fight against COVID, he said, adding that the Rachakonda police have conducted medical examinations of officers with comorbidities and 20 of them have been asked to take rest.