Hyderabad: More than 55 trees, which stood 25-30 feet tall in KPHB Colony, were allegedly cut down by a society executive committee, much to the dismay of the locals. The trees that belonged to the Green Belt zone at Indu Gardenia Apartments in Phase 13 of KPHB Colony were chopped with a promise that they would be shifted to KBR park. However, according to GHMC sources no tree has been relocated from the colony so far.
Dasaradhi Kammela, a resident of the society, who brought the issue to the public notice, told NewsMeter, "The District Forest Range officer has already visited the site. As many as 55 trees that were in the green belt zone have been unceremoniously cut down. We all know the temperature is steadily rising these days. There was no need for them to cut down the trees. They did this to construct a water tank, which could have been in any other place. The other location has a rock and hence it was expensive to construct a tank there. They found cutting down 55 trees was more economical."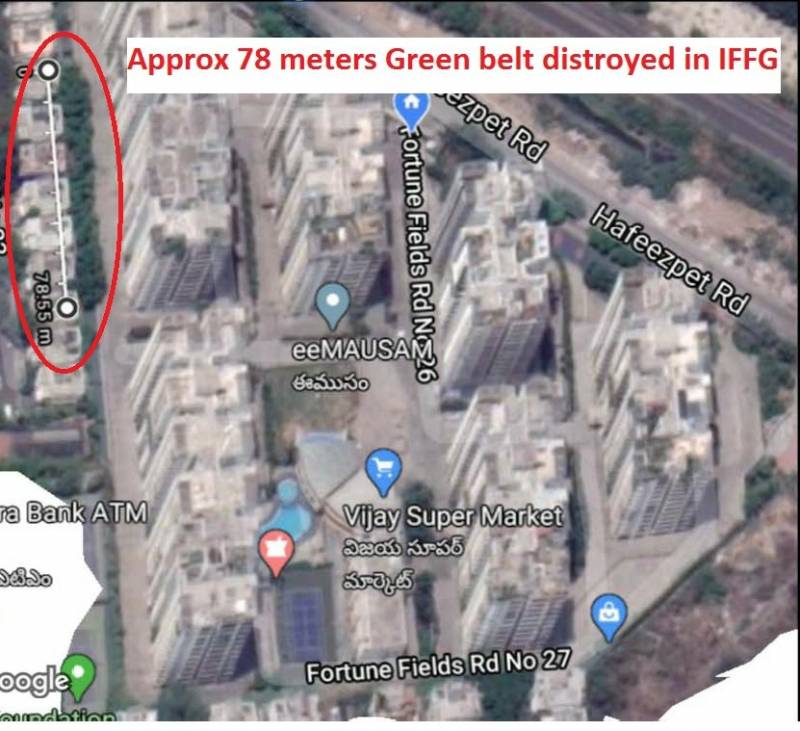 "If the other spot was expensive they could have informed the association and we would have pooled in money. Instead, they took down 55 fully-grown trees and when we asked for explanation they gave this reason. Right from the planning stage, we had raised objections," he added.
Meanwhile, the society president Rajendra Prasad has come up with the argument that he has translocated all the trees to KBR park.
Rajendra Prasad told NewsMeter, "We have translocated all the flower growing trees and Indian Corktrees to KBR and they have started re-growing. Where is the question of chopping trees when they are growing comfortably in another location."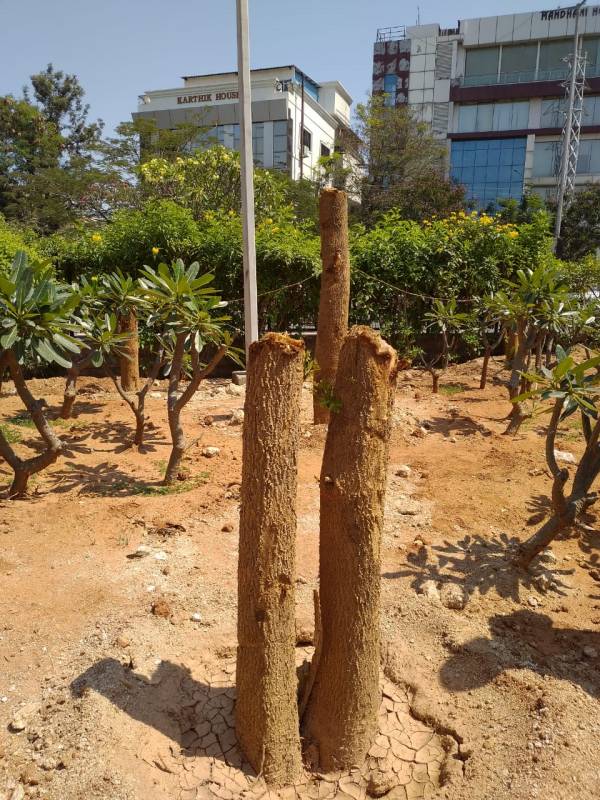 Through the Society Executive Committee president and secretary claim they have relocated the trees, GHMC denies the claim. Indu Gardenia Apartments is a 10-acre project where 650 families reside.
Forest Range Officer Sridevi Saraswathi told NewsMeter, "We are waiting for a response from the people who cut the trees. Only after listening to their version can we initiate any action. We also need to verify their claim on relocation of trees. If they are not ready to respond then we will serve them a notice and could also approach courts."