Hyderabad: A new survey has revealed that 70 per cent of people in flood-hit areas are suffering from fungal infection and 20 per cent are having recurrent diarrhoea.
Between 14th and 18th October 2020, Telangana's capital Hyderabad received unprecedented rainfall which led to more than 50 deaths and property loss of Rs 670 crore in the city limit. The incessant rains that pounded the city occurred in a non-monsoon month. According to the meteorological calendar beginning, June to September ending are considered to be peak months of the southwest monsoons.
In its door to door survey, Helping Hand Foundation, a city-based NGO, has found that 70 per cent of people in flood-hit areas are suffering from fungal infections, 20 per cent are having diarrhoea and the remaining 10 per cent complain of fever and body aches.
"Our survey has revealed that 8 in 10 people are reporting acute fungal infections of the skin, particularly in the feet due to prolonged exposure to water. In just 3 days, we reached out to 2000 flood-affected people with door to door consultation and medicines. We will continue to carry out this work till the situation improves," said Mujtaba Hasan Askari of Helping Hand Foundation.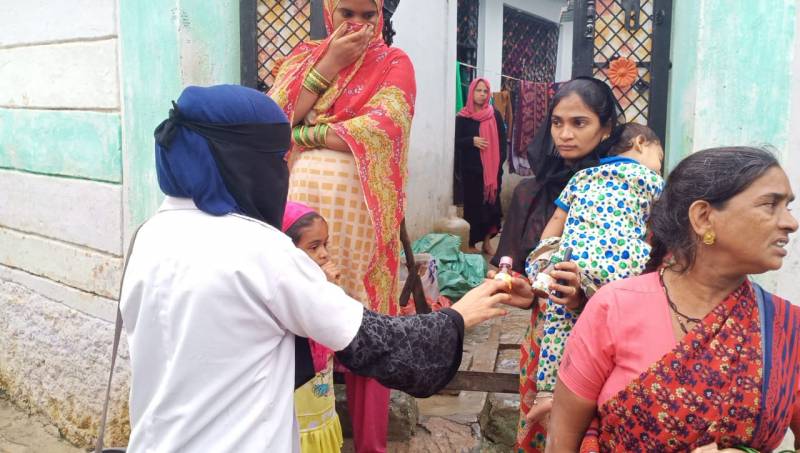 Though the water has receded in many areas, the slush has made it difficult for people to access medical and health care services. People are in a state of shock as they have lost everything to floods. Priority for such people is to have a roof over their heads. People are requesting home delivery of health services in many areas.
"Around 15 AYUSH doctors and a team of 25 volunteers are going door to door. Our mainstream doctors are doing consultations online. They are the guiding force to the team on the ground," said Mujtaba Hasan Askari of Helping Hand Foundation.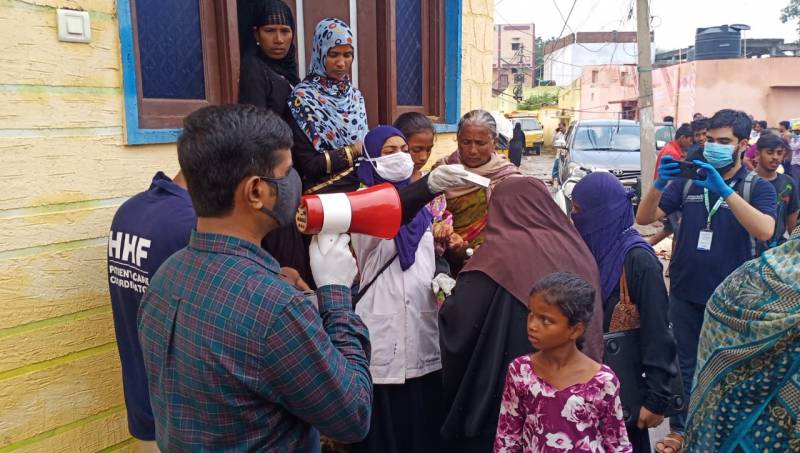 The NGO has also launched an awareness campaign in the area to help people to combat disease. The NGO also pressed a team into service to clear the slush and spray bleaching powder to keep infections at bay.
The NGO has also launched a telemedicine helpline and is home-delivering the medicines. Any patient with COVID like symptoms is being monitored and tested.
"Online telemedicine is a unique way to move from the brick and motor medical camp model. It has the potential to reach out to many distressed and sick people quickly. People have lost most of their belongings and are left with very little money for medicines and consultation," said Askari.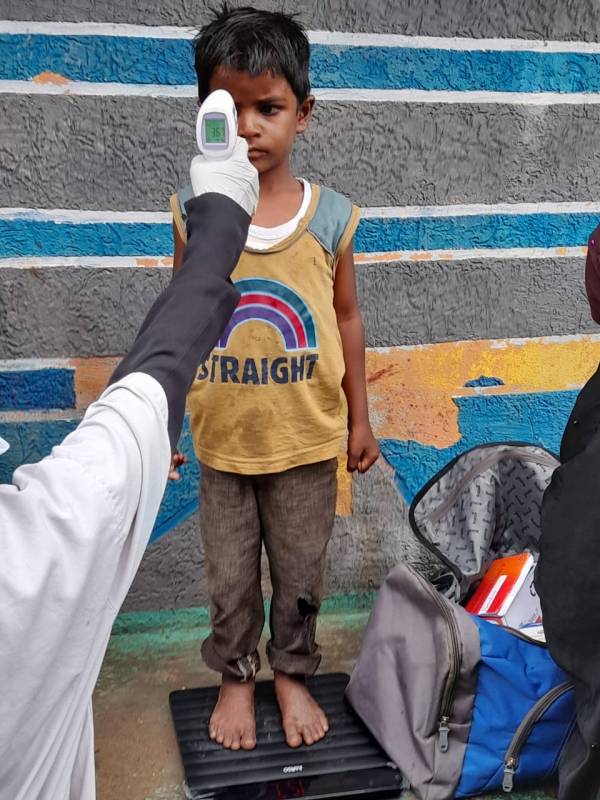 The city suffered more than Rs 730 crore losses due to heavy rains and flooding. More than 63 persons have lost their lives due to heavy rains in GHMC limits, while few persons are still missing.
Municipal Administration Minister KT Rama Rao (KTR) said the state government has spent over Rs.60 crore on relief and rescue measures. Another Rs.670 crore will be spent in coming days, he said
The minister said ex gratia of Rs.5 lakh each has been presented to 29 families and four of them are in the process. Three persons are still missing, he said.
He stated that about 80 colonies across GHMC limits were inundated.