Hyderabad: Jain statues, believed to be from the seventh century, were found by a farmer in Karimnagar. The farmer, while ploughing his land, located in Narasimhulapet, in Gangadhara mandal, in Karimnagar district, noticed the two statues and immediately alerted the officials, according to sources.
Following this, Karimnagar district collector K Shashanka IAS has requested the service of a team from the archaeology department in order to submit a detailed report on the identification of the Jain idols. V Srinivas Goud, minister for culture and archaeology Telangana, is also likely to visit the site.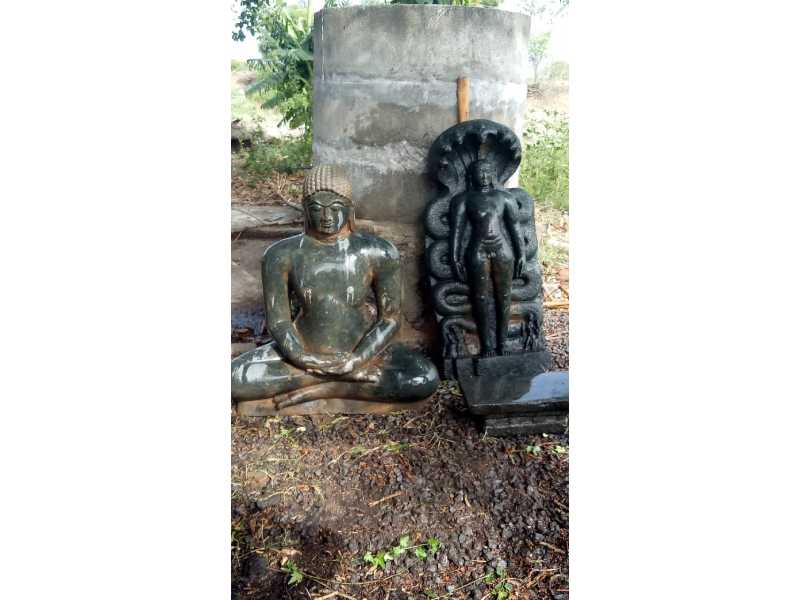 It may be noted Janinism had been practised in Andhra Pradesh and Telangana for around 2,000 years, from fourth century BC to 13th century AD. Historians and archaeologists have observed that the Kakatiyas, who were one of the ruling dynasties in Telangana, followed Jainism. Jainism has not survived in the state with the advent of Hinduism, following which Hain temples were converted into Hindu temples.
Telangana has four Jain archaeological sites, which are protected by the archaeology department. The 2000-year-old Kolanupaka Jain temple, located in Aler, is also famous, for the number of Jain inscriptions which were found from the site. While a Jain monument in Andhra Pradesh is under the protected category of the Archaeological Survey of India (ASI), other five Jain monuments have also been identified in the state by the department