Hyderabad: A criminal case  has been registered  against a COVID-19 patient for reportedly attacking a junior doctor and satff, on duty, following the death of another CoronaVirus patient, at Gandhi Hospital. The incident occurred on April 1st, resulting in doctors seeking police protection.
According to the doctors, the patient  Khaleeluddin, a resident of Quthbullapur , who was in  his mid 40s died on Wednesday .  He developed 'Acute Respiratory Distress Syndrome' (ARDS). As per the official records, this marks the 7th COVID-19 death in Telangana. And a second criminal case registered against a COVID-19 patient
A junior doctor serving at Gandhi Hospital, told this correspondent, " The decease with respiratory issues  was admitted on 25th March, after he returned from Delhi. He was one of the participants at Tablighi jamaat meeting in Delhi's  Nizamuddin. The following day (i.e March 26) his relative was also tested positive for COVID-19 was admitted . Both, we were placed in  the same ward'.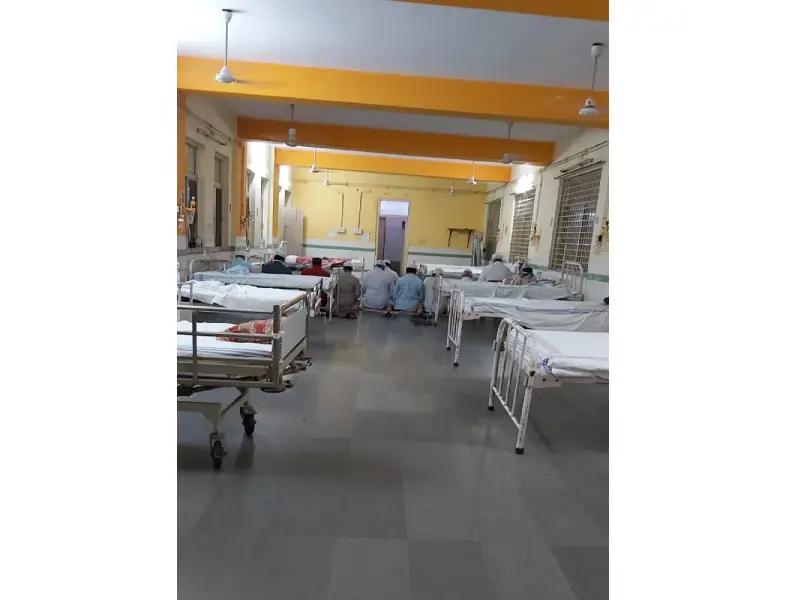 He further adds, " On Wednesday, Khaleeluddin developed severe ARDS, the doctors asked the family for consent  to place him on oxygen support. However the family delayed it. It is to note, as part of the protocol,  doctors cannot put a patient on support without the permission of the family. The family wasn't cooperating despite repeated requests, while the patient's health deteriorated and subsequently died'.
The death resulted in  the decease's relative who was on next bed, assaulting adoctor. 'He (patient ) slapped general medicine resident'. A police case has been filed against the latter, we cannot tolerate such behavior, we dont need such patients , said the junior doctor.
The doctors at Gandhi have been seeking  for police protection since the number of cases spiked. 'Anticipating attacks, Our superintendent has been  requesting the  police to deploy force at Gandhi  since March 31st . They (referring to the police) have been delaying protection. However post this incident, the area Deputy Commissioner of police assured support' the doctor adds.
In a statement issued by the Hyderabad Police said,  ' Two doctors have been attacked by the relative of a dead COVID-19 patient. Also, while the  security guards and wardrobes deployed on the seventh floor of the hospital,  were asked to take the body,  The family members of the deceased,  indiscriminately attacked them. The   Corona patients treated in the same  section  were terrified.  The staff immediately informed the Chilakalaguda police.
"On the complaint filed by the doctors, a case has been registered against those who have misbehaved  with the hospital staff. The security personnel have been deployed at Gandhi Hospital, Additional Director Commissioner of Police, A Bhaskar will be the over all incharge of the security, who will be assisted by Additional north zone DCP ', said Commissioner of police – Hyderabad Anjani Kumar.
The city police chief has warned strict action against any one misbehaving with the hospital staff.