Hyderabad: Telangana's youngest COVID-19 victim is an eight-day-old infant who died in Hyderabad on 25 May.
The baby girl was born in Niloufer hospital and the parents had taken her home in  Ranga Reddy Nagar of Quthbullapur. However, four days ago the child became sick and was rushed to Niloufer again where she tested positive for COVID-19. The baby girl died in the intervening night between of Monday and Tuesday.
The girl's parents had migrated from Bihar to Telangana more than a decade ago. According to officials, the girl's parents and her uncles lived in the same home. All of them worked as daily labourers. None of them had stepped out of their home during the lockdown, except for emergencies and to visit the hospital a couple of times.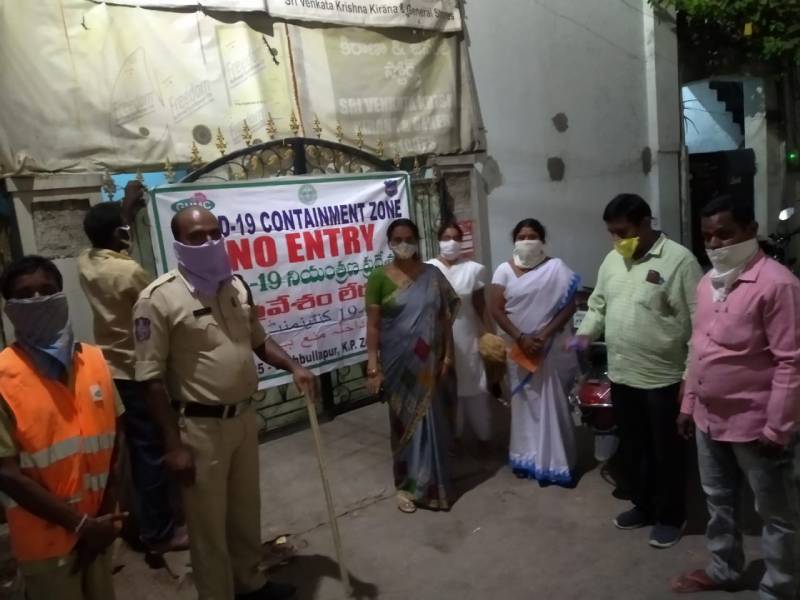 The locality where the girl's parents live has been declared a containment area and her parents, uncles, and brother have been quarantined. The police have sealed the area and the officials have started a sanitisation drive. They have also alerted all residents and asked them not to step out of their homes and to contact the police or other officials in case of an emergency.
An senior officer with the GHMC told Newsmeter, " The parents after the delivery brought the baby home. A few days later, the infant showed COVID symptoms. She was rushed to the hospital where she succumbed. However the mother's initial report (pre-delivery) showed COVID negative. The source of the virus is yet to be trace. Also the parents are reluctant to undergo test. Several attempts to convince them have failed.
It is to note, no positive cases had been reported from the locality before Monday. 'It is suspected that the girl contracted the virus at the hospital and may have succumbed  due to low immunity levels' the officer added .
In April, a 48-day old boy from Narayanpet district had died of COVID-19.