Hyderabad: An Air India special passenger relief flight airlifted around 99 US nationals from Hyderabad airport on 7 March. This is the third evacuation flight to operate from Hyderabad's Rajiv Gandhi International Airport since the lockdown. Tuesday's group included 98 adults and an infant.
As per the flight itinerary, the special flight AI 1617 landed at Hyderabad international airport on Tuesday at 3.12 p.m and departed for Mumbai at 4.15 p.m. The passengers took a Delta Airlines flight from Mumbai and left for the US.
On 31 March, the Hyderabad airport had handled a group of German nationals who flew by a special Air India flight to Frankfurt. On 28 March, IndiGo's special medical evacuation flight dropped its eight crew members bound for Hyderabad and departed to Chennai with five stranded IndiGo crew members.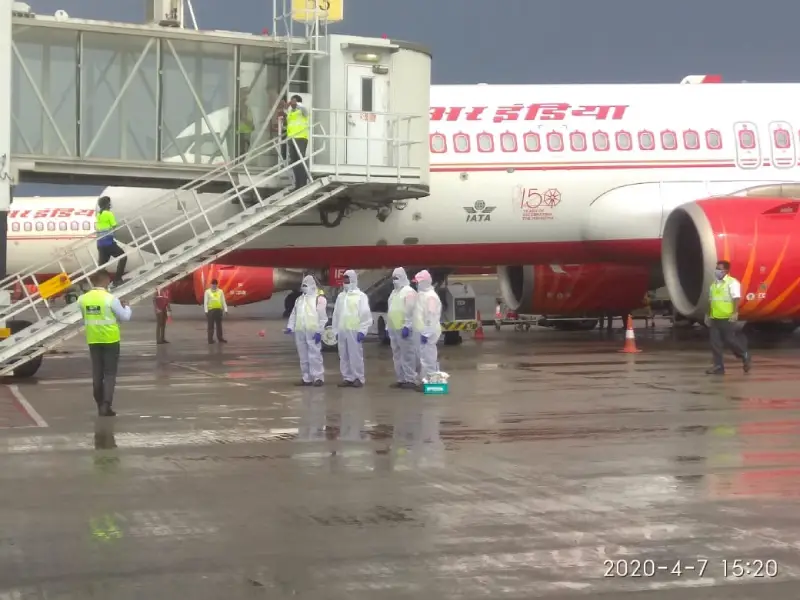 "All these passengers were serviced through the fully-sanitised main passenger terminal building, which has been kept ready for evacuation operations. Special screening and safety measures were in place during the flight's handling to protect against the COVID-19 threat, including thermal screening prior to terminal entry and mandatory social distancing enforced through special queuing arrangements at all passenger processing points," said a GMR spokesperson.
The cargo terminal of Hyderabad airport is also fully operational to keep the vital link of essential supplies alive. The terminal is working round-the-clock in close coordination with the Customs officials, ground handlers, forwarders, Customs house agents, regulators, state police, and cargo trade associations, to keep open the critical chain of essential supplies like medicines, vaccines, medical equipment, pharma raw material, and Defense goods.