Hyderabad: 37-year-old techie from Hyderabad and a fan of Megastar Chiranjeevi made a miniature sculpture of his new character in Sye Raa Narasimha Reddy. The film, which was released on Wednesday, is the Megastar's 151st movie.
He portrayed the titular character and received widespread appreciation for his performance. Sai Kumar Saripalli, who loves sculpting, decided to dedicate a miniature sculpture to Chiranjeevi. A Visakhapatnam native working in TCS Hyderabad, Sai makes sculptures and crafts in his free time.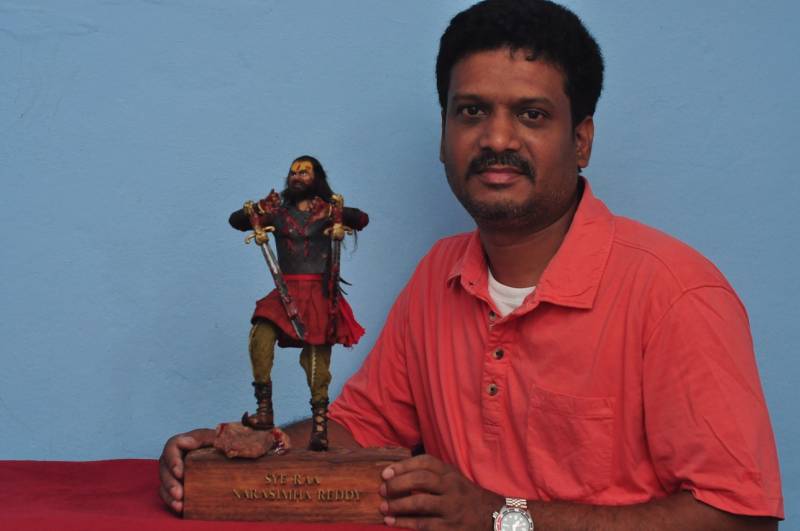 Sai Kumar Saripalli
Sai says, "I am a huge fan of Chiranjeevi, and I was very excited after watching Sye Raa's teaser. It was a hair-raising experience watching it, so I decided to make a sculpture and dedicate it to him. Usually, it takes two weeks to do one sculpture. Sculpting is my passion, and I have been doing this since 2011."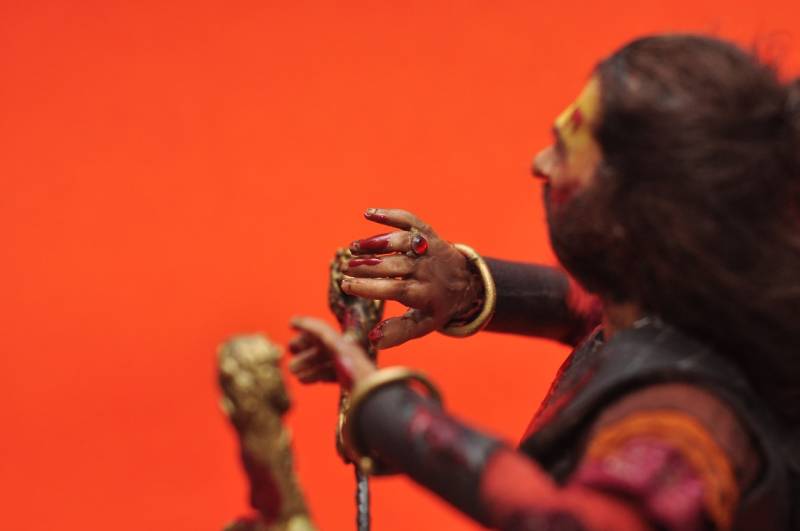 For the miniature sculpture, Sai used materials like polymer clay for skin texture, wool for hair, leather and textile for footwear and dress, acrylic for colouring. Apart from Narasimha Reddy, he has also prepared miniature sculpture of another character in the same movie. "I made another 1-feet sculpture for Raja Panda, played by Actor Vijay Sethupathi. I used similar materials this sculpture as well," the techie added.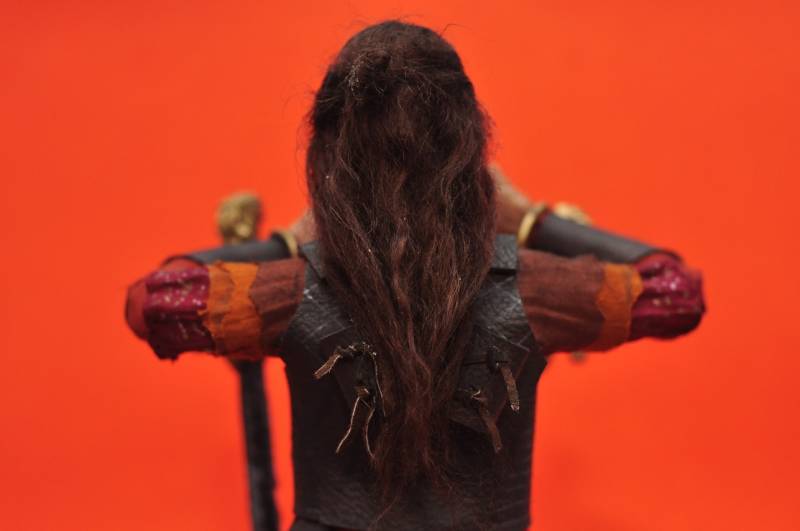 This is not the first time that Sai made sculptures of movie characters. Earlier, during the release of Baahubali, he made sculptures of Kattapa, Kalakeya, and Amarendra Baahubali. He has also made a craft of the time-travelling watch from the Tamil movie 24.