Hyderabad: After five long hours of work, Vidyasagar Jagadeesan was sitting at the corridor of his office to breathe some fresh air. That was when Meghna walked in with a raincoat and a small thank you card. "Last week, when I saw you, you were working on the roads with no raincoat. I could not tell you thank you then," she told Sagar.
Surprise!!! A lady employee saw me volunteering last week in rain at ICICI junction, thanked me today. Gave a "Thank You" note and a portable raincoat. No words to describe. Thanks. @CYBTRAFFIC pic.twitter.com/0pVH8ELWrW

— 🇮🇳 Vidyasagar Jagadeesan 🇮🇳 (@jvidyasagar) September 30, 2019
Sagar was assisting the city's traffic police in the heavy rains that pummeled Hyderabad last week. Thoroughly drenched, he helped the officers in controlling traffic. As a token of appreciation to his grand gesture, Meghna, a techie who works in the same building as Sagar, gifted him a raincoat today. "I was bowled over by her gesture," says he. "She said that she was searching for me since Friday, but since I was travelling, she couldn't find me."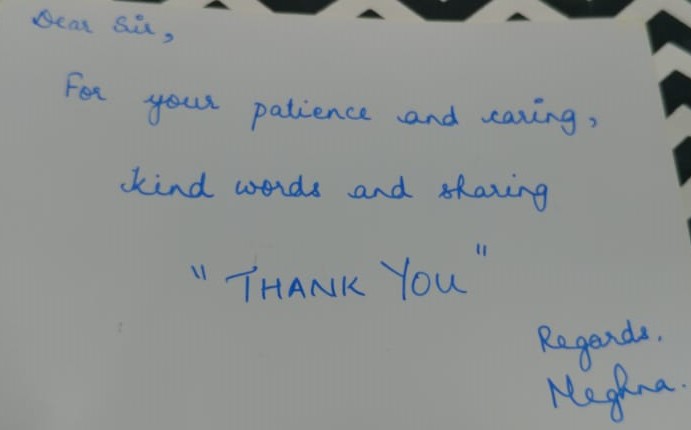 An employee at Gachibowli ICICI bank, Sagar has been volunteering with Society for Cyberabad Security Council (SCSC) for the last ten months. At peak traffic hours, the 200 members of this NGO work alongside city officials, helping them to manage the traffic.