Mumbai: The Supreme Court of India directed the Maharashtra State Government not to cut down any more trees in Aarey and maintain the status quo until October 21st when the Court would again hear the matter.
A special bench of Justice Arun Mishra and Justice Ashok Bhushan passed the order on Monday after Suo moto took up the case, converting a letter written by a group of law students to Chief Justice of India Ranjan Gogoi, asking him to intervene and stop the cutting of trees to clear the way for a metro car-shed in Mumbai.
JUST IN: Supreme Court orders maintenance of status quo in the #AareyForest matter. It says no more trees must be cut now. Maharashtra Government agrees. SC also asks for the release of all activists arrested for protesting against the felling of trees in #AareyColony

— The Leaflet (@TheLeaflet_in) October 7, 2019
The Supreme Court also directed the release of 29 activists, who were arrested for protesting against the felling of trees in Aarey Colony, if they had not been released already.
That this intervention of the Apex Court seemed to be too late in the day, was evident in the response given by the Solicitor General Tushar Mehta, who represented the Maharashtra government. Agreeing to maintain the status quo, he said "Whatever is required to be cut has been cut. No further cutting of trees is required."
The Bench, however, asked the Maharashtra government to specify if the Aarey land falls under the unclassified forest area or forest area or eco-sensitive zone. It also directed the MMRC to inform as to how many saplings were planted and how many actually survived and bloomed.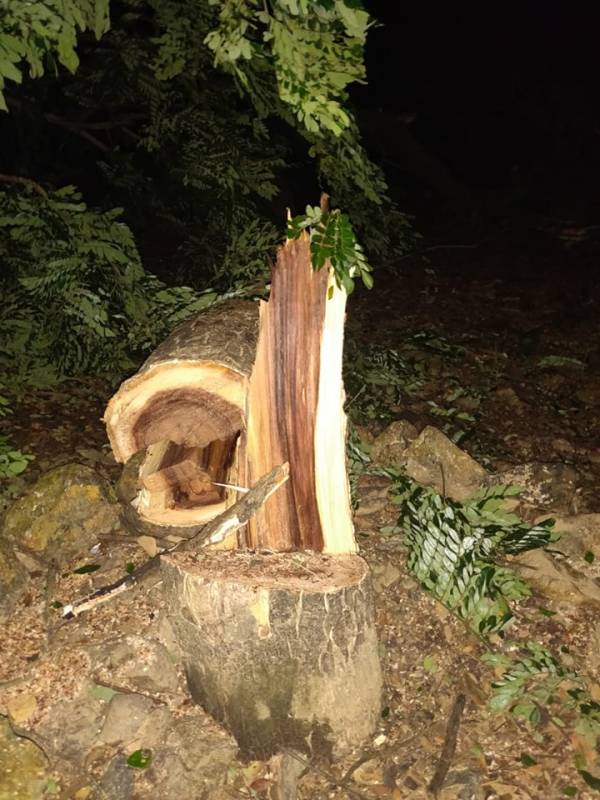 As is known, the Bombay High Court, on Friday rejected petitions challenging the Mumbai civic body's Tree Committee order approving the cutting of trees in the colony to make space for Mumbai Metro's car shed in the area. Hours later, bulldozers rolled into Aarey, a green patch in north Mumbai that is perceived as the lung space of Mumbai, and indiscriminately felled thousands of trees.
The Supreme Court said that this matter will now be heard by the Environment Bench and posted the case before it on October 21. It ordered the status quo be maintained, making it clear that no construction activity will be undertaken until then.