ADILABAD: A group of workers deployed by the Airports Authority of India (AAI) to test the bearing capacity of the soil for laying the airstrip, was stopped by the guards after they did not have requisite permission for drilling into the earth.
The runway is to be laid in the existing aerodrome on the outskirts of Adilabad town. The state government is keen on developing six airports in the state including one at Adilabad as part of improving the rural connectivity under the Central Regional Air Connectivity Scheme.
The aerodrome was constructed in 1933 when Nizam was the ruler of Hyderabad. It was used as a refueling station for British aircraft during World War II. Later it was used by Indian Air Force (IAF) until the early 1980s.
Spread over 369 acres, the aerodrome has a 2,000-meter long metal runway. In 2014. the IAF came up with a plan to develop the aerodrome into a full-fledged Air Force Station (AFS) by acquiring the 1,600 acres of nearby land.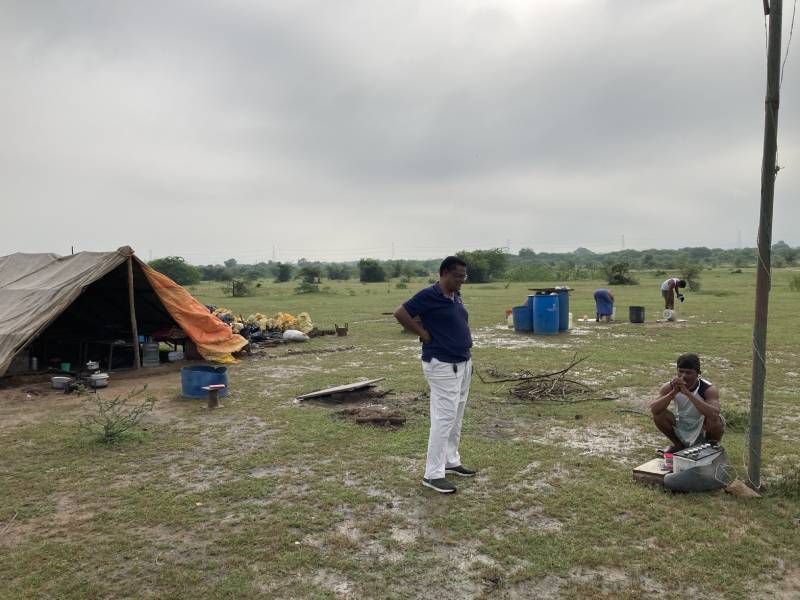 "The plan could not take off as the state government did not clear the file related to land acquisition. Instead, the Chief Minister has come up with a plan to develop an airstrip for the benefit of civilians," said senior BJP leader and former Adilabad Zilla Parishad chairperson C. Suhasini Reddy Reddy. met Prime Minister Narendra Modi last year seeking his intervention so that the proposal could take off.
She also criticized the government for going ahead with soil sample collection without the knowledge of the IAF. "This is no way of doing things," she said.
In a bid to secure permission for carrying out soil testing, officials have now removed the tent from the aerodrome.
"The R&B department which is facilitating the AAI has brought the matter into the notice of top brass. Officials have apprised the government and the IAF in Secunderabad. Officials of the Begumpet Air Force Station has contacted AFS Bengaluru for further orders," said B. Goverdhan Reddy, chairman of the Jainad Primary Agriculture Cooperative Society.
TRS party is keen on the government starting flight operations from Adilabad. "Connecting Adilabad with Hyderabad and Nagpur will open new economic vistas for this backward area," he said.