Mumbai: The grandson of late Balsaheb Thackeray Aditya, has entered the electoral fray. Aditya will contest the 2019 Assembly Elections from Worli constituency in Mumbai.
Before filing his nomination form, on Thursday (October 3), Aditya held a road show. Aditya's father and Shiv Sena chief Uddhav Thackeray and his mother Rashmi Thackeray were present with him.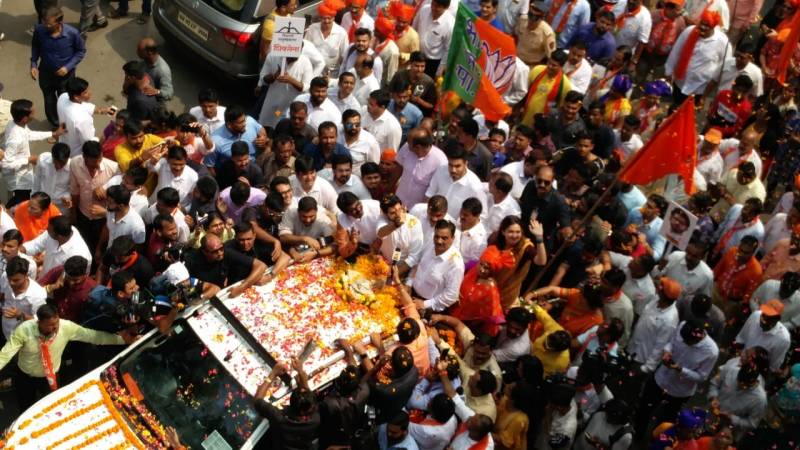 Before stepping out for the big day, Aditya sought the blessings of his late grandfather.
Aditya, is the first member from the Thackeray family who will be contesting elections. Though Sena supremo late Balasaheb Thackeray launched the Shiv Sena in June 1966, in 54 years, no one from the Thackeray family contested the elections. The Thackeray family have always been seen controlling Maharashtra politics from their house, 'Matoshree' (name of their bungalow in Bandra, Mumbai).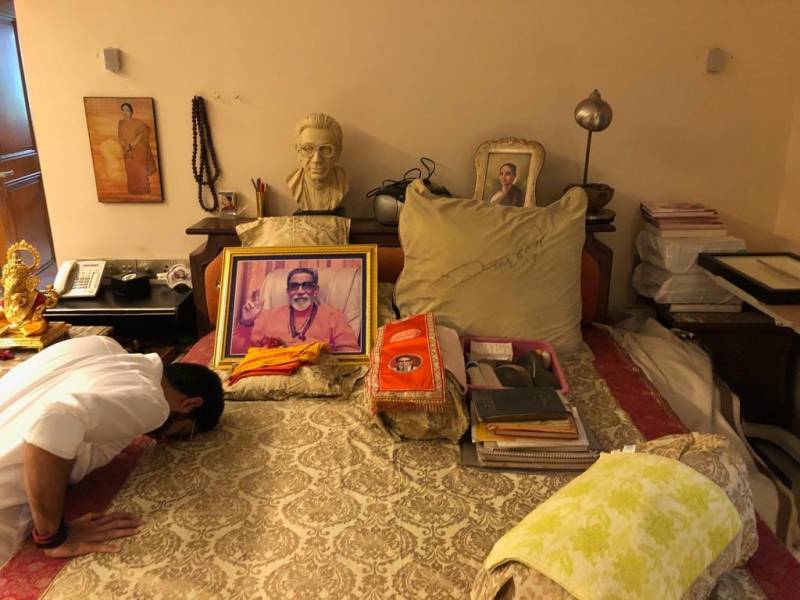 To assure the victory of Aditya, who is also the Chief Minister candidate from the Shiv Sena, party chief and Aditya's father Uddhav Thackeray has left no stone unturned. Strong opponent Sachin Ahir from Nationalist Congress Party (NCP) joined the saffron party before the elections. Therefore, there is no strong opponent.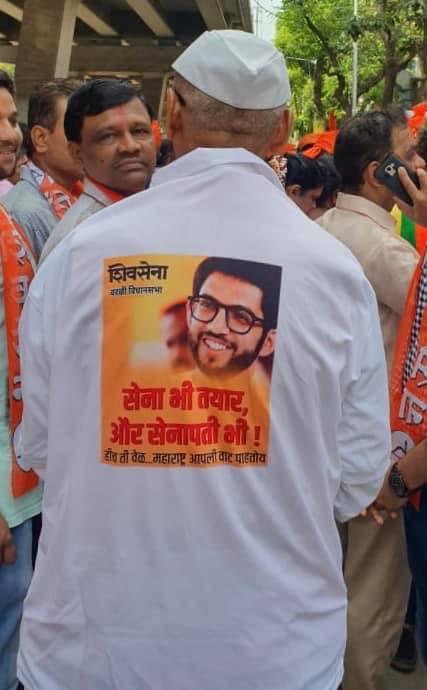 According to previous records, in the 1990s, the Worli constituency was with Shiv Sena's Dattaji Nalawade. In 2009, the seat went to Ahir, the then NCP legislator. However, in 2014 due to the Modi wave and with Shiv Sena in alliance with the BJP Sunil Shinde won the constituency, allowing the Sena to once again retain the seat. This time, as Aditya expressed his desire to contest from Worli, the incumbent legislator was asked to step down. Worli is also the bastion of the Shiv Sena as it has a maximum number of corporators.
Before entering into politics, Aditya Thackeray was seen in a number of debates. He was the one who demanded to bring a ban on single use plastic in Maharashtra. The ban was a huge success in the state.
Aditya a student of St. Xavier's college has a keen interest in football. Apart from being the Yuva Sena president, he is also the vice president of the Western India Football Association, the governing body of the sport in Maharashtra.