Hyderabad: As a precautionary measure against Coronavirus, the Narayanpet administration is spraying disinfectant in public areas and exam centres. "The disinfectants, prepared according to the WHO standards are sprayed using agricultural sprayers for broader coverage and faster spraying," said the District Collector Hari Chandana.
Disinfectants are being sprayed in 39 exams centres, 692 Anganwadis, 45 bus stops, one railway station and also in some religious places, according to the data provided by the administration.
District Collector Hari Chandana said, "We are using chlorine-based disinfectants, the one that is used in hospitals as it is according to the standards prescribed by WHO. We have made it compulsory for people to wash hands and then enter the exam premises."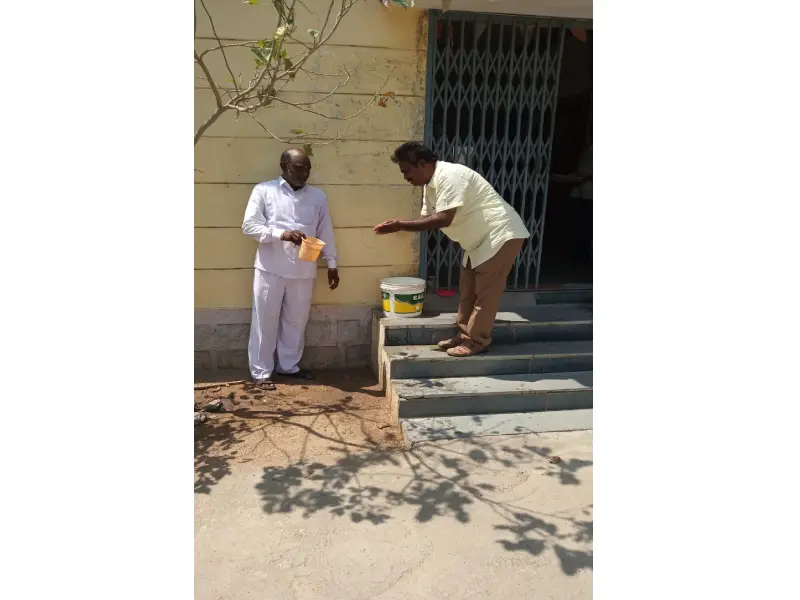 The disinfectants are sprayed every two hours in the public spaces, while in exams centres the disinfectants are sprayed in the classroom before the students come and once they leave, while the school premises are sanitized every two hours. The same process is repeated in Anganwadis too, she said.
"Anganwadis are usually closed at noon, but we are closing it by 11 pm, so the kids can come to eat and leave," she added.
For the ease and faster availability in villages, the sprayers are being borrowed from farmers, she said.
Apart from that, the district administration is also sending doctors to different villages to check if people have symptoms of Coronavirus.
As of March 19, Telangana has recorded 16 positive cases, out of which six are Indonesian nationals. The total number of cases in India have reached 206, with 52 cases in Maharashtra.