Hyderabad: With the month of Ramazan starting on April 24 in the Telangana State, the Gandhi Hospital administration, the nodal centre for COVID-19 in the state, has shifted all its non-Muslim COVID-19 patients to a separate floor. Hundreds of COVID-19 patients were brought to the gynecology ward on the second floor on Thursday morning. However, the patients complained that this last-minute plan has caused them inconvenience. The patients alleged that the new wards were not ready at the time of shifting.
One of the non-Muslim patients, Akhil (name changed), who was one of many shifted to the second floor told Newsmeter, "Over 50 of us were initially shifted to a single ward which became crowded and unhygienic. We just stood there clueless about what will happen to us. Finally, after we sat down in protest outside the Nursing Superintent's room we were allotted four separate wards."
However, their ordeal didn't end there. Akhil noticed a foul smell coming from his bed in the newly allotted ward. The source of the smell turned out to be a dead pigeon under his bed.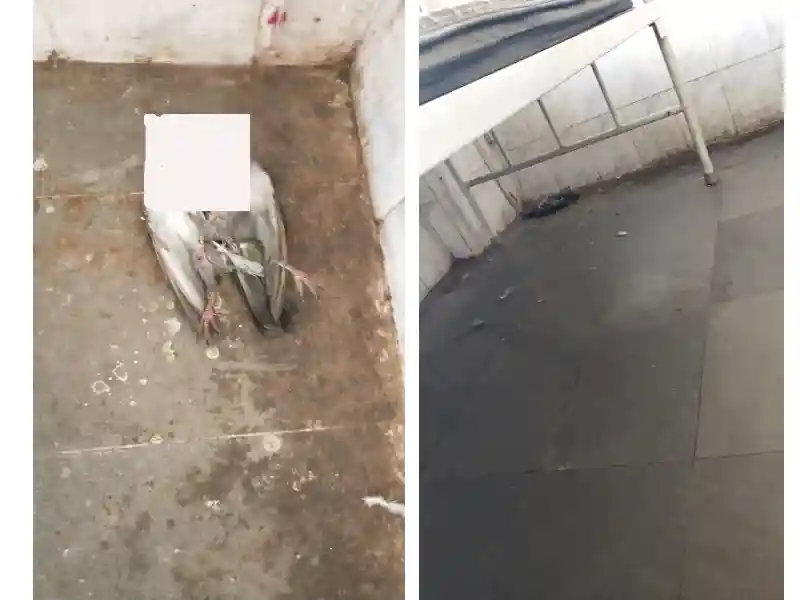 A patient from the Muslim community with whom Akhil previously shared ward said, "We don't understand why the administration was in such a hurry. We didn't ask the administration to shift the non-Muslims from our ward and no one asked us before making such a decision."
According to the patients, the washrooms for both men and women were also in an unhygienic condition. They alleged that the flush systems were not working and the commodes have no seats and caps.
"After a lot of protesting we managed to get a new ward for ourselves but the washrooms are not in a usable state. There are only 22 beds in the new ward. They could have made the arrangements before shifting us. This would have avoided a lot of chaos. Even our Muslim brothers and sisters in the previous ward feel sorry for us. Even they were unaware of the reason behind this move by the administration," Akhil added.