New Delhi: The All India Institute of Medical Science (AIIMS) on Saturday saw one of the major fire tragedies in its teaching block. With the help of fire teams and the NDRF, the fire was brought under control sans any casualty.
However, amid this chaos of firefighting, the doctors and the medical staff within the hospital went a step ahead in rescuing and providing medical assistance to the patients. While the fire teams outside were trying to bring the situation under control, the doctors, during this same time, successfully helped deliver two babies in the hospital late on Saturday night.
Senior faculty members, resident doctors, nursing officers and other staffers were present inside the Institute to reach out to the patients and extend helping hands.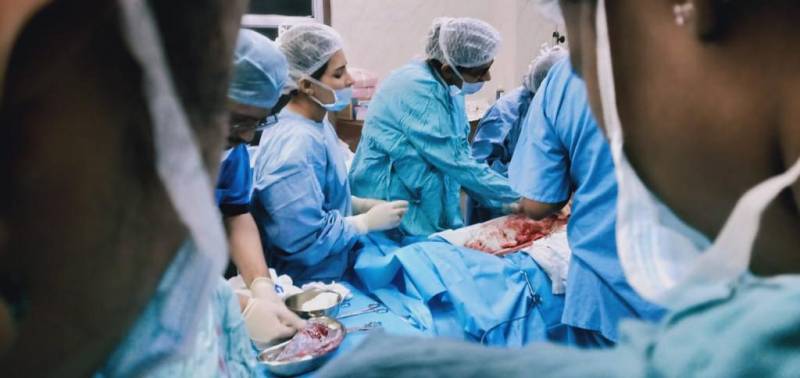 Talking to this website, Resident Doctors Association (RDA) president Dr Amrinder Singh said, "This is worst fire of its kind in the history of AIIMS. Since it was Saturday, most of the doctors were on half-day duties. But, we alerted most of the doctors through WhatsApp groups. The turning point was relocation of patients, especially the pregnant ladies who were transferred to the safer zone."
"The services, especially the emergency ones are functioning smoothly but the microbiology department has been hampered. Apart from that, the samples of a few patients and the research data of students was destroyed in the fire," he added.
Meanwhile, RDA General Secretary Rajiv Ranjan said, "When the fire started to spread, we immediately shut the labs and most of the patients' samples were transferred to the blood bank. Emergency labs were shut but we created an alternative arrangement for it."
"Despite the weather not being in our favour, and it being a half-day, the doctor fraternity stood united and returned from their homes. Doctors from different wards extended helping hands irrespective of the patients belonging to some other ward. This vigilance and precautionary measure helped us in averting any loss of lives due to the fire," he concluded.