Hyderabad: In the Mahabubabad district's Uggampally Primary Healthcare Centre (PHC) things have not changed much even after the coronavirus pandemic spread, as the area is under green zone. There is a sort of relief in the minds of people. But a doctor is never off duty. Uggampally PHC's contract medical officer Dr. Ravi Gugulothu is putting all his efforts to maintain the area as a green zone.
Dr Ravi joined the PHC in 2017, the only doctor treating a population of 2,373 according to 2011 census data. Once the lockdown was declared his duties started increasing, but has done it with zeal. His everyday chores include going for surveillance duties in the villages of Ugampally.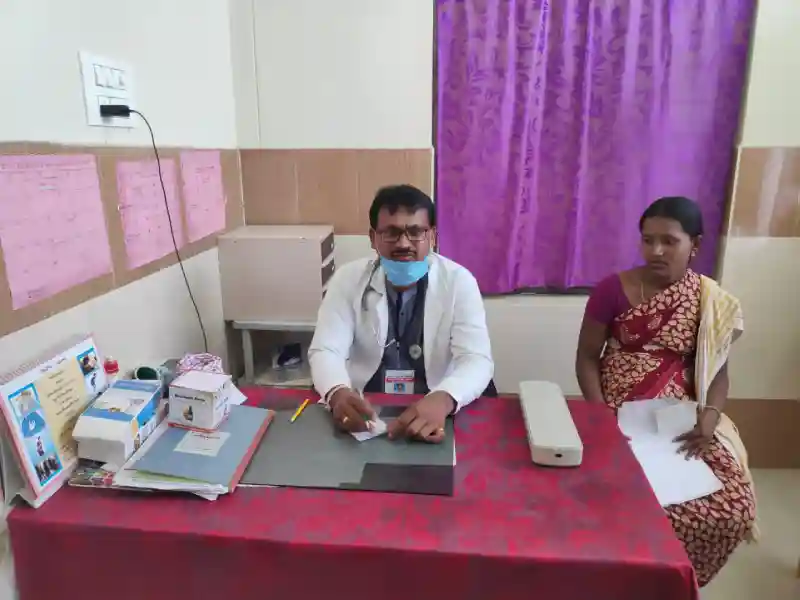 "As part of keeping an eye on the area I go from house to house, asking if anybody has symptoms, checking if somebody complaints of cough or anything. This is my job from 12 to 4 every day, after lockdown was declared. In the morning I attend to outpatients coming to the PHC. If there is some emergency I attend to that too," said Dr Ravi.
Not only this, he has also been performing normal deliveries. The doctor says, "I performed the first normal delivery in June 2017. I was the only doctor in the whole area. I have performed around 250 normal deliveries since then."
He says before joining the PHC he had the experience of working in the gynecology department of private hospitals. "My experience working with seniors and my training during house surgeon came in handy to perform the first delivery."
If there are complications the patient is referred to Mahabubabad district hospital, he said.
It is to be noted that according to a data by Central Bureau of Health Intelligence (CBHI), the National Health Profile, released in November 2019, there is only one allopathic for every 10,926 patients.
The doctor said he is not a gynecologist and is just a MBBS graduate, but in emergency situations he started performing normal deliveries. He is also called upon by the Maripeda PHC if there is a medical emergency especially deliveries.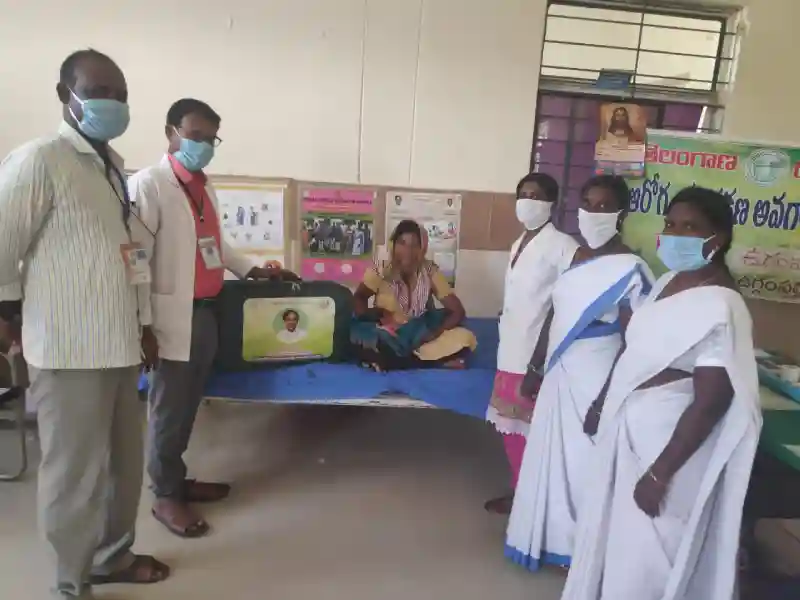 Due to this, amid lockdown he has performed around 20 deliveries in the area. "Though we are in the green zone, we are working 24/7. Like doctors working in COVID-19 isolation wards we don't have to go under quarantine for five days, but the work load is similar. Even in odd timings like 2 am I rush to the hospital for performing deliveries," he said.
Dr.Ravi was recognized as a coronavirus warrior of Mahabubabad by Mahabubabad collector V.P. Gautham.
Meet my corona warrior of the day, Dr Ravi of Uggampally PHC, Mahabubabad district. He has performed 8 deliveries so far at his PHC this month, apart from actively engaging in COVID surveillance activities! Hats off to him, for his dedicated service!! More power to him👍🏻 pic.twitter.com/PQaQJPnulh

— Collector MBD (@Collector_MBD) April 24, 2020