Highlights
Blue Sky Analytics launches 'BreeZo'
New Delhi: Are you keen on knowing about the air pollution levels in any part of India, particularly if you or your family member is headed for any particular city? Are you the kind who checks about the weather and climatic condition in the city you are likely to visit?
Well here is some welcome news that comes courtesy of Blue Sky Analytics, an IIT Alum-founded Geospatial Data Intelligence Startup, which has launched a mobile app that can provide real-time information on air pollution across India. And guess what? The information comes free of cost and pronto!
Aptly named 'BreeZo,' it is not merely an App that analyses air quality data but a data analysis platform that can provide historical trends on air quality data across days, months and years with inputs pooled in from all pollution control boards in India.
Besides providing a breakup of different pollutants, BreeZo allows the user to judge exposure levels to them whereupon the individual can decide one's exposure level to poor air.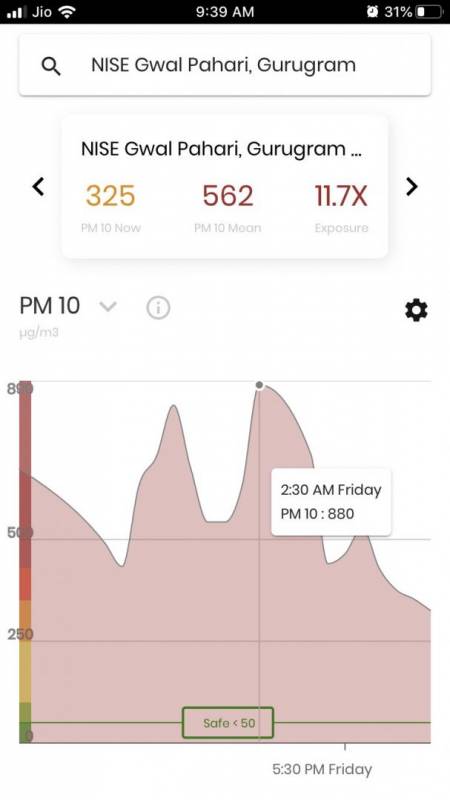 Throwing more light on the unique App, while stating that it is also available as a web platform, Abhilasha Purwar, co-founder and Chief Executive Officer of Blue Sky Analytics, points out that precision comes from satellite monitoring and sensors across the country.
The App user can track live levels of multiple pollutants and understand their exposure to each one of them; track 200+ locations in real-time and compare the pollution levels of multiple locations besides while there is a forecast about good and bad air days.
The App is also available as an API for direct integration, and as chatbots on WhatsApp and Facebook messenger for quick access to information
Ms Purwar is an Alum of IIT (BHU) Varanasi, Yale School of Forestry and Environmental Studies and a Fulbright Scholar, while co-founder Mr. Kshitij Purwar dropped out of college at 20 to become a full-time developer.
According to Mr. Purwar, who is also the Chief Technical Officer, "We call this our 'Geospatial Data Refinery.' Our vision is to build the world's largest spatially and temporally continuous dataset on key environmental parameters and transform the monitoring, diligence, and risk assessment systems in India and globally."