Hyderabad: With Chief Minister K Chandrasekhar Rao (KCR) turning 66 on Monday, a slew of events have been lined up to mark the occasion. From #EachonePlantone campaign to hoardings put up all over the city, a unique tribute was organised at the State Art Gallery here on Sunday.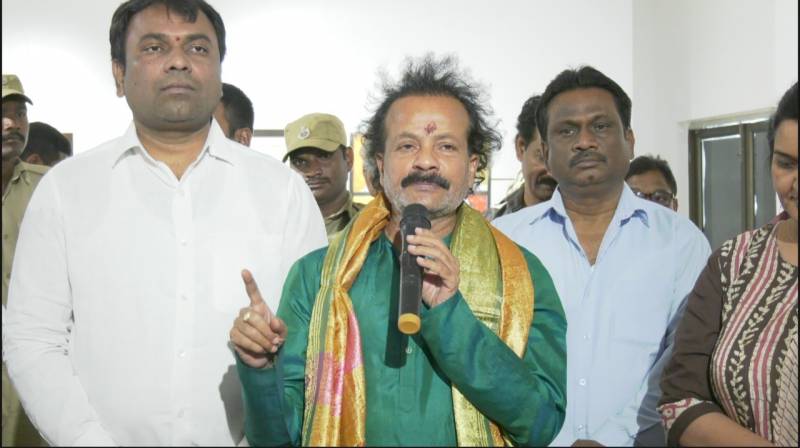 The exhibition of paintings, which was inaugurated by Malkajgiri Legislator, Ch Malla Reddy, brings together 50 works revolving around KCR in various moods on various mediums (acrylic, pencil, pixel art, water colors, canvas) and by several artistes.
In one painting, golden Telangana (Bangaru Telangana) is found within KCR, in one he likened to a tree (Kalpa Vruksham) and another depicts KCR wrapped around a tree conveying the Haritha Haaram message.
Speaking on the occasion, Malla Reddy said, "Our chief Minister has brought Telangana for us. He has set up Gurukul schools and has done so much for the poor. On his special day, everyone should plant a sapling. "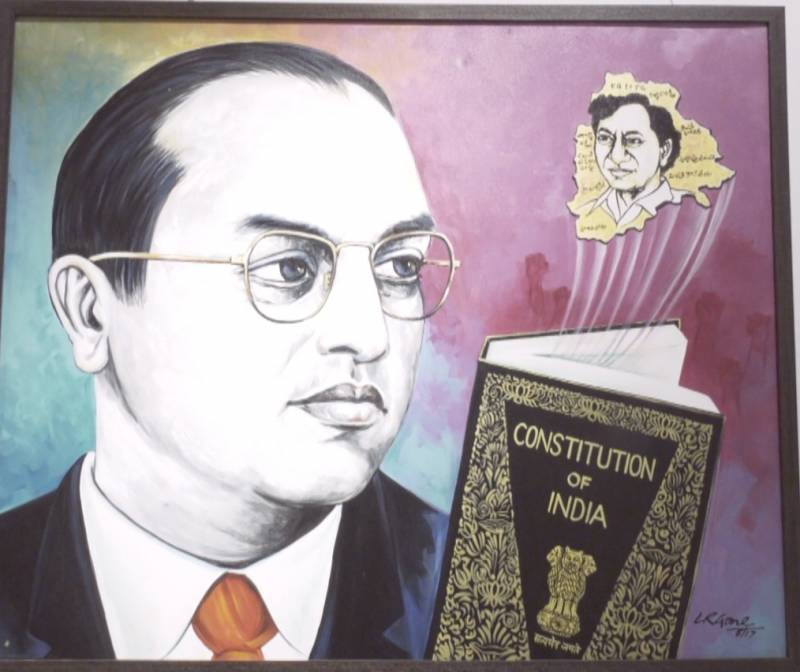 TRS party leader Krishank said, "He has turned our dreams into reality."
Mr Ramana Reddy, who curated the unique ode to KCR, observed, "He has been there for us through the thick and thin and gifted us Telangana. His leadership shows the way forward for all the Telugu people in the world."
Director of State Art Gallery, Dr Lakshmi said, "We have organised a lot of exhibitions till now. But this one shows the amount of love we have for KCR. I hope he celebrates many more years in the future."
An artist whose work is on exhibit, Maredu Ramu said, "My painting includes everything that he has done in the last six years like Metro Rail, T-Hub. It took me 15 days to complete the painting."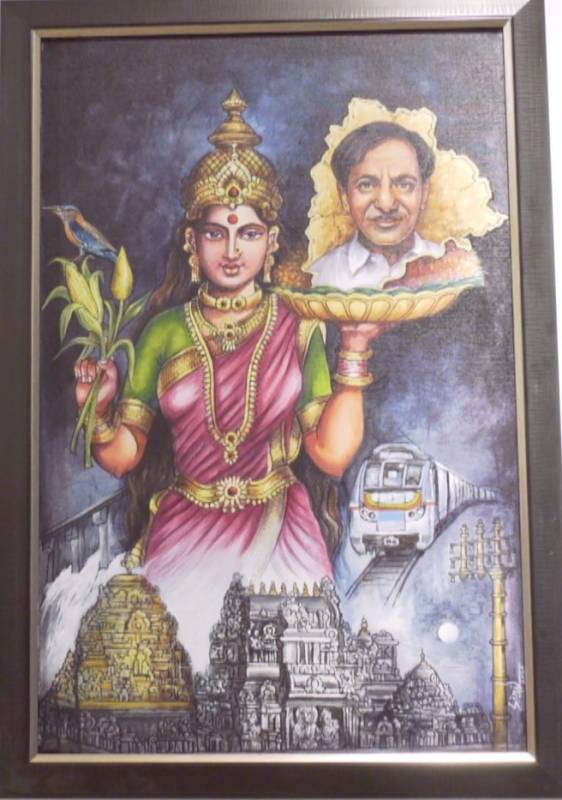 G Ramesh Kumar said, "I have used pencils. I've portrayed all the projects that he has brought in and the developments that he has brought about."
Veena said, "My Pixel creation comes in grids. The patch work is my way of greeting him on his birthday."
Annarapu Narender said, "My acrylic color on canvas was made in three days. This highlights Kaleshwaram project; how he has attracted people and the way he has developed the city. "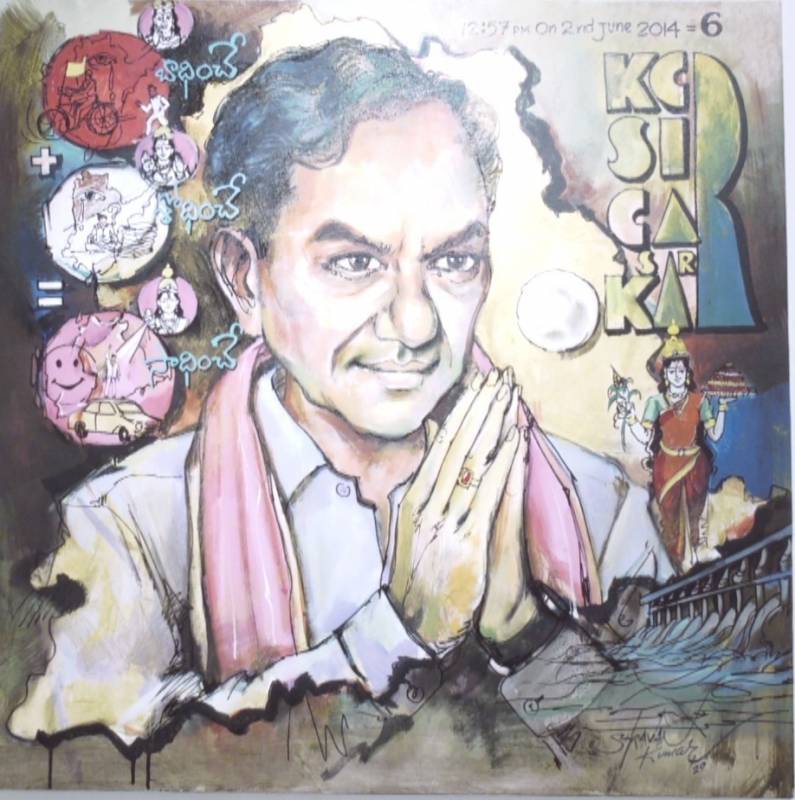 The paintings will be on display till Monday.