Andhra police book criminal cases against Janasena MLA Rapaka; MLA alleges that cop threatened to shoot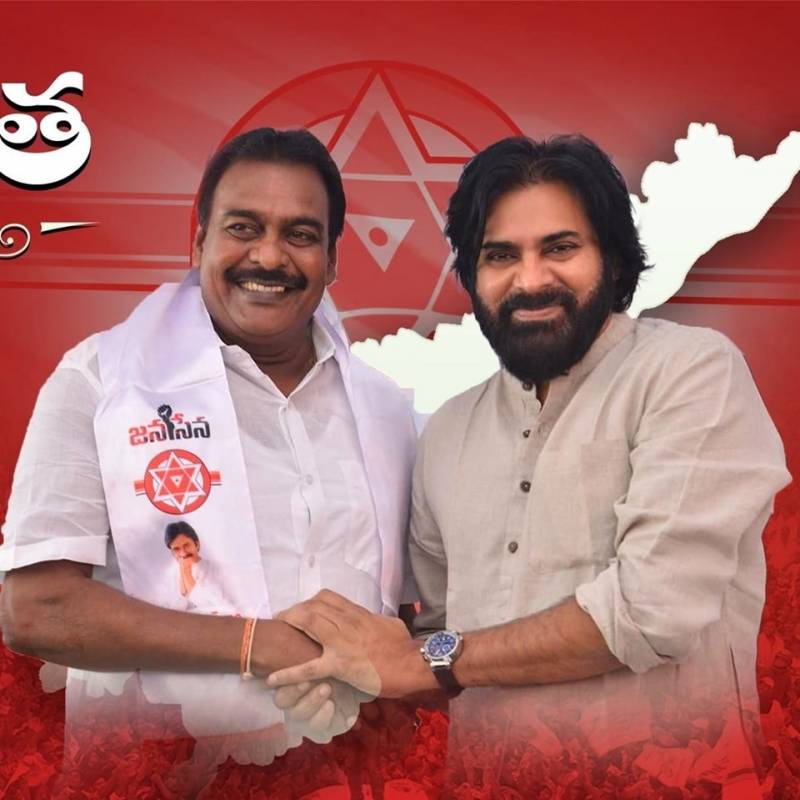 Rajahmundry: The Malkipuram police of Andhra Pradesh registered criminal cases against the lone Jana Sena Party MLA from Razole in East Godavari, Rapaka Varaprasada Rao and 15 others for allegedly obstructing police from performing their duty and attacking the Malkipuram police station. MLA alleged that the SI of police threatened to shoot those who were protesting to release a Kidney dialysis patient and foisted false cases.
Janasena is party led by actor turned politician Pawan Kalyan. Sub-Inspector of Police Malkipuram KV Rama Rao and his team raided a guesthouse, owned by Kalagithi Kumar on Sunday and a few followers of the MLA were arrested for playing cards and seized gambling money recently. The cops also seized Rs37,000 in cash and six motorbikes and few mobile phones.
Frustrated over the arrest of his supporters, the MLA and his follower Geddam Telasi Bhaskar reached the spot and created a ruckus and entered heated arguments with the police. Though the SI told he would grant station bail to the nine arrested and release them citing that the FIR was registered, the MLA and his followers abused the Police.
Later, the MLA and his followers barged into the police station and allegedly threatened the cops of dire consequences.
The police may arrest the MLA Varaprasad taking the law into his hands, said East Godavari SP Adnan Nayeem.
However, Jana Sena party supporters alleged that the arrest was a political vendetta and to trigger fear among them.
MLA Rapaka Vara Prasada Rao said ."YSRC government is proving that law enforcement is biased. False cases are foisted against me by the Minister. During the recent Assembly session, I highlighted public issues. If the law is equal to everyone why are the culprits behind the murders happened in bathrooms(Jagan's uncle YS Vivekananda Reddy's murder) shall also be punished? I am a Dalit MLA and YSRC is targeting me. I never encouraged damaging public property. Malkipuram SI threatened to shoot those who demand to release a Kidney dialysis patient. Demanding justice they have resorted to dharna for which false cases are booked,"