Bheemavaram: A group of locals in the West Godavari district are fighting to prevent the authorities from renaming ''Kasturba Government Junior College' as Granthi Venkateshwara Rao College at Bheemavaram town .
In a petition to the government, Ashok Verma said college in Bheemavaram was established by Late Chinthalapati Varaprasad Murthy Raju, popularly remembered as ''Murthy Raju Garu'' and ''Vidya Daata'' in the 60s.
"Late Chinthalapati Varaprasada Murty Raju Garu was one of the most respected Philanthropists and a Gandhian in West Godavari district who donated huge tracts of lands in and around West Godavari district. He dedicated his whole life to establish Educational Institutions throughout West Godavari District. He dedicated his entire life spreading Gandhian principles, values & most importantly 'Education' to all sections of the society & Public," Verma said.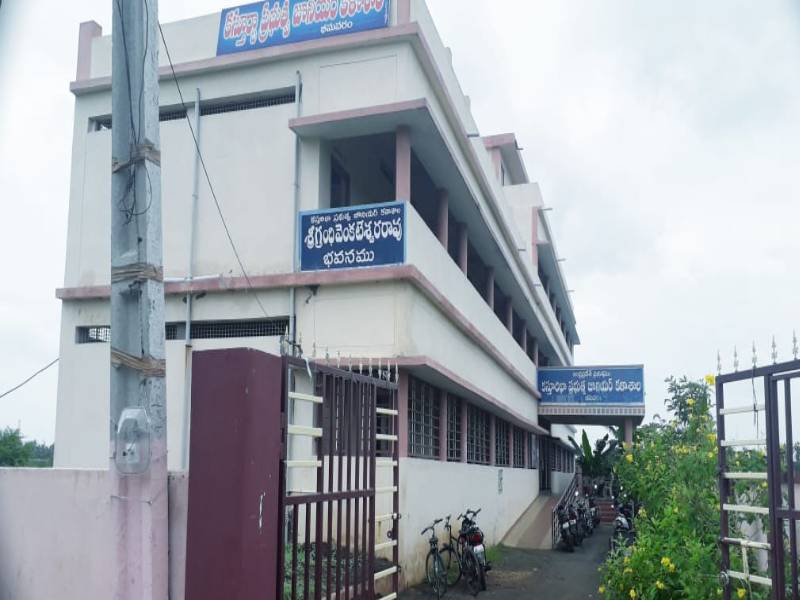 Along with scores of Education Institutes, he established a Government Junior College in the 1960's at Bhimavaram. This college was named after "Kasturba", wife of 'Father of the Nation' Mahatma Gandhi Ji by Murty Raju Garu, Verma said.
"Unfortunately the Government issued G.O. No.182 and renamed it as 'Grandhi Venkateswara Rao' Government Junior College. He is the father of YSRCP MLA Mr. Grandhi Srinivas," he said.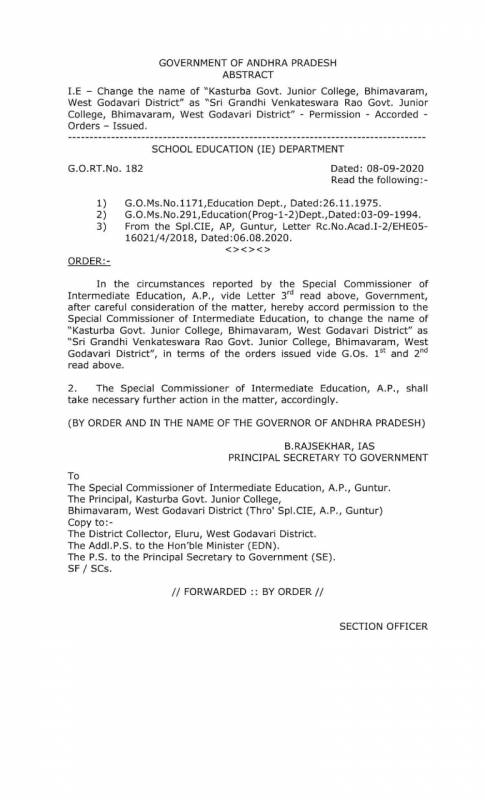 The petitioner noted that this decision was not only unfortunate but also legally untenable. "Not only the civil society of Bhimavaram but also the general public of West Godavari district are opposing this unilateral decision. Such a decision is against the spirit of philanthropy, much revered Gandhian principles and established norms and rules. The general public is venting their anger through word of mouth & flood of viral messages on social media," they said.
The petitioners said every society would cherish, protect the spirit, memories, and sacrifices of its stalwarts like Murthy Raju Garu who is known as "Vidya Daata".
"He selflessly established nearly 100 educational institutions with a noble aim to impart education for all the public even to the poorest of the poor reaching all sections of the society. Gandhi ji himself praised the role Kasturba," he said.
Verma said MLA might have extended some financial help by donating a small patch of land. "But it is a Government Junior College running for the past 7 decades. It is purely a public property not his own by any means. If MLA contributed some financial help, He can establish another College with his own money completely and name it after his father," he said.