Hyderabad: Less than 12 hours after TSRTC's first martyr, Srinivas Reddy from Khammam, breathed his last for the welfare and rights of 50,000 employees, another martyr lost his life for the cause. 46-year-old Surender Goud working for Ranigunj depot in the city, allegedly hanged himself at his residence in Kulsumpura. He was upset that he couldn't pay the monthly instalments of the home loan which he had recently availed to construct a new house. He was found hanging in the same new house, which he had grandly inaugurated a few months back.
Surender, a resident of Banjerwadi at Kulsumpura, had been working as a conductor with the TSRTC for over 14 years. From the time the employees went on strike on October 5, he was actively participating in the protests and activities.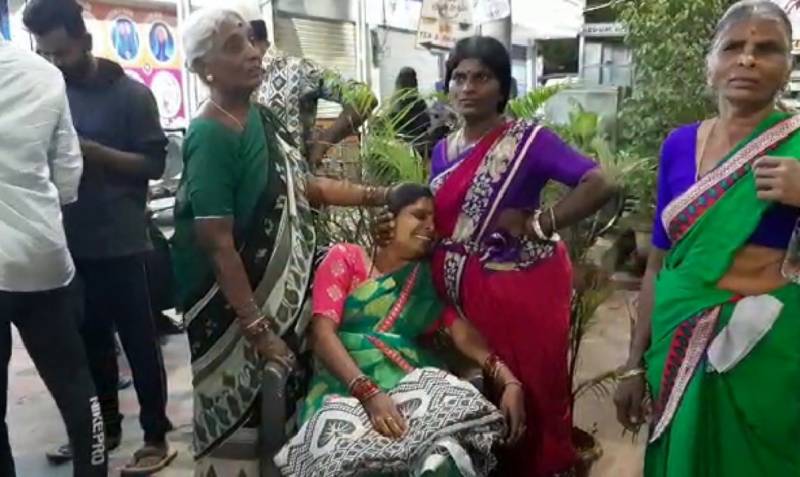 On Sunday he returned home in the afternoon feeling very upset. He had availed a loan and constructed a new house. But as the employees were not paid their salaries for the month of September 2019, he was worried. The thought of the EMI for the loan added to his burden, pushing him into a state of depression.
Around 8 pm, he allegedly hanged himself with a plastic rope in his room. His family members found him and shifted him to a nearby private hospital, but he was declared dead on arrival. His body was then shifted to Osmania mortuary for the post mortem examination.
The incident ignited protests all over the state, with the employees voicing their demands more strongly. So far, two employees have committed suicide since the strike came into force. Two other allegedly died of cardiac arrests due to worrying about their jobs. A woman employee's husband also passed away worrying about his wife's job. Another Two employees attempted suicide, but their attempts were foiled.